Event
Tuesday, 6 December 2016 -

9:30am

to

5:00pm
Developing leadership through MBTI step II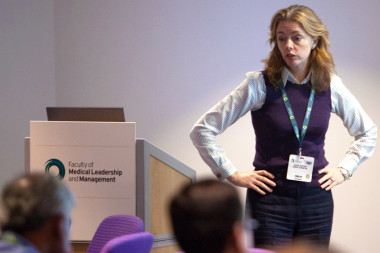 Understanding your behaviours, strengths and weaknesses
Essential skills course
Leadership is one of the most influential factors in shaping organisational culture and achieving the best from yourself and those around you. The Myers Briggs Type Indicator (MBTI) is a diagnostic tool that will strengthen your understanding and insight as a leader.
The workshop will explore how your strengths and weaknesses influence how you lead and manage within the pressures of the NHS and give you an in-depth personal report on how you can develop further. It is open to all interested parties, however it would particularly benefit those who have already undertaken the MBTI Introduction course previously with Alexis Hutson.
The event will be practical and discussion-based, but will also give you the opportunity to explore how you use your MBTI preferences step II both personally and professionally. It will:
Provide you with an in-depth MBTI step II personal report that provides practical guidance on how to develop even further

Give you the opportunity to explore and understand what makes you tick as a leader within the context of NHS pressures
Support you in understanding others and how their preferences influence their behaviours
Allow you to participate in interactive and experiential learning activities
Encourage you to reflect on and plan how you can put your learning into practice.
This workshop is part of the Essential skills series of personal and career development courses hosted by FMLM. These full day sessions are designed to give an insight into a particular personal development area and time to reflect on your practice.
Additional information
Cost
£320 - Non members £260 - Senior Medical Members £180 - Trainee Members
Target audience
Senior medical consultants, GP's, Secondary care dentists, Trainee doctors, Trainee dentists, Public health trainees and anyone who has an interest in medical leadership and management.
When
6 December 2016 -

9:30am

to

5:00pm