Swansea University: MSc Advanced Health and Care Management - Innovation & Transformation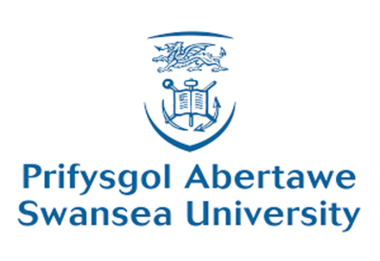 Do you want to play a key role in the transformation of health and care systems? Do you want to challenge the status quo and use your innovative ideas to develop systems and services that benefit both the patient and organisation?
This course is designed to better equip middle and senior managers within health and social care systems in the UK and globally, to lead transformational change and drive innovation within healthcare systems, processes and technologies.
The increasing need for value-driven health and care systems, requires leaders that are capable of driving organisational and system-wide transformations. The future challenges call for a radical new approach, underpinned by prudent principles, to lead change, harness new technologies and contest the purpose, value and location of existing service provision for citizens. This programme will enable you to realise innovation at a local level, with potential to lead through transformation at system level. Using the Bevan Commission's thinking and Innovators, along with perspective from NHS Innovation Leads, industry and the wider sector, you will gain first-hand, invaluable insights into the application of the theories you will study.
Enhancing your management skills to correspond with the requirements in a modern health and care setting, is key in ensuring you are able to successfully guide organisations through innovative and transformational challenges.
Why Swansea?
Be the key driving force to transform health and care systems for the better.
Access to world-class academics with extensive experience of working within the health, social care, third sector and life sciences sectors; as well as academia.
Innovative teaching blends theory with practice through case analysis, participant observation, role play and master classes by subject experts.
Confront contemporary issues in relation to the transformation and improvement of health and social care.
Explore the inherent complexities in health and social care policy and practice for the purpose of innovation and transformation.
Promote innovation and the challenges of uncertainty and disruption.
Provide an opportunity for health and care professionals to undertake a critical evaluation of underlying theory, practice and research in health and social care.
Become a critically reflective leader, practitioner, manager or researcher who can function at an advanced level of practice and provide leadership in the planning, development and critical evaluation of integrated health and social care.
To find out more about this programme, please visit Swansea University's website.
Did you know? Swansea University offers a secondary pathway to the MSc Advanced Health and Care Management in Values-Based Healthcare. To find out more, click here.
Additional information
Competencies
Demonstrating personal qualities, Working with others, Managing services, Improving services, Setting direction, Creating the vision, Delivering the strategy
FMLM standards
Self awareness and self development, Personal resilience, drive and energy, Effective team work, Cross-team collaborations, Corporate team player, Corporate culture and innovation