Event
Tuesday, 16 May 2017 - 6:30pm
Understanding how mentoring can benefit your career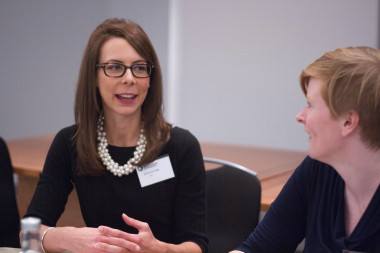 This webinar will provide an introduction and guide to mentoring and how it could support you in your career
Mentoring is a powerful personal development tool that many organisations in healthcare now offer. It is seen not only as a mechanism for focussed goal orientated improvement, but also as a way of (formally or informally) supporting and strengthening colleagues performance through leadership activities.
Whether you are already part of a mentoring scheme at work or through a different organisation, it is important to reflect on your mentoring practice and review what good looks like.
The presentation will be led by Alexis Hutson who will help you understand how mentoring can support you in your career.
The webinar will offer an introduction to mentoring (for both potential mentees and mentors) and will give an overview of:
The benefits of mentoring in the medical world
Why to become a mentor or mentee
The role of mentor or mentee
How to be a good mentor or mentee
Additional information
Who should attend
This webinar is relevant for individauls of all career levels for anyone currently involved in a mentoring relationship or interested in starting a mentoring journey.