What kind of development is this?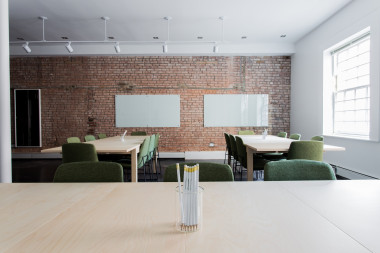 The PCN Catalyst is not an 'off-the-shelf' programme of pre-determined content. Each session will be grounded in your local priorities, challenges, context and dynamics. With expert facilitation and tailored input, it offers bespoke individual and collective leadership development focused on your real, shared leadership challenges.
Your participation won't be as passive recipients. You will need to be a group of active learners, and will be invited into a range of developmental activities, including:
Evidence, ideas and frameworks to support practical, applied leadership. This will enable you to deeply explore your mindset and beliefs about how change effectively happens in complex human systems such as PCN's. The shift in emphasis from organisational, hierarchically-based ways of thinking and behaving as a leader to systems-oriented, purposeful and inclusive approaches will underpin the work.
Elements f experimental learning, reflection and inquiry which enable innovative, new ways of thinking and leading.
A high degree of practical application, grounded in and relevant to your PCN context. The aim is that every participant will take away practical approaches you can use, with confidence to take action, in partnership with local colleagues.
Peer learning followed by taking action together rapidly creates connection, builds trust and increases shared understanding, energy and mutual support.
Group and process facilitation, engagement and involvement skills, are key to effective PCN leadership. This leadership skillset underpins the development of shared purpose, engaging people in change and building collaborative relationships and partnerships.
Skills development as required eg empowerment and influence, facilitating uncomfortable conversations, negotiation, co-production.
This needs-led approach has been well-received by PCNs already taking part in a local PCN Catalyst, working out what they need, what aspects they must work on and how. Some aspects of PCN leadership explored by current groups include:
How do we collaboratively decide on priorities in our PCN?
How do we work with diversity in and across our PCNs?
How do we encourage engagement, co-production and participation with patients, professionals and practices?
How do we ensure transparent allocation and sharing of resources (money, time, staff) with practices?
How do we engage colleagues and stakeholders in redesigning the patient experience?
How do we adapt our behaviours and mindsets to effectively lead a network?
How do we handle the local politics involved in new models of care?
How do we balance our local needs with the broader ICS context?
How do we succession plan for the future leadership of our PCN?


To apply for the programme with a group of six to eight colleagues who are jointly leading your PCN, please register your interest by emailing applied [at] fmlm [dot] ac [dot] uk