A radical upward shift to benefit members and fellows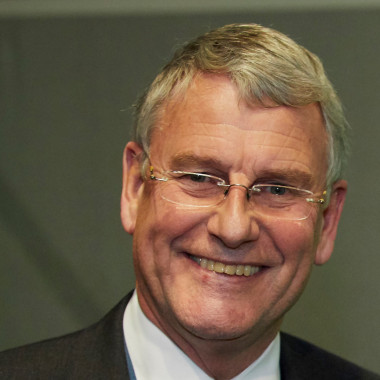 By Dr Paul Evans
FMLM Medical Director
With the challenges of Covid-19 not showing any signs of abating, it falls to us as medical leaders to enable our staff to rise to the challenge. Failure to give our colleagues the tools they need to succeed would be an abrogation of our duty.
We at FMLM feel a deep sense of responsibility to play our role in enabling doctors, dentists and others to become the clinician and leader that their patients' need.
I would like to share with you how we intend to rise to this challenge - it will be a fundamental shift in the way FMLM delivers its charitable mission and supports its members.
Over the past 18 months, we have been working on a major new tool to enable doctors to receive the learning that they need for their level and career trajectory, and to be able to easily record and reflect on that learning. The tool is called FMLM Navigator.
This journey began years ago. Since the founding of FMLM, one of the most consistent questions from the profession has been: "What kind of leadership development do I need, and where can I get it?".
The trouble with responding to a statement like this, is that the answer is different for everyone. There is not a one-size-fits-all response: the leadership CPD needed for doctors depends on their sector, their career stage, and their professional interests.
On top of that, there is a huge amount of 'leadership development' in the world - much of it low quality and not optimised for those working in healthcare. So where do clinicians turn, and how do they know what is legitimate and useful?
The challenge for us, then, was to create a tool that allowed our members to receive leadership development on-the-go that is high quality and bespoke. It should also allow them to reflect on and store the learning – for use in annual appraisals, job applications and other career activities.
With generous support from the Dinwoodie Charitable Company, we have built a mobile app that does just that.
FMLM Navigator is a medical leadership tool that presents a sea-change in the way that we can fulfil our mission to support all doctors and dentists to be the best medical leaders they can. It aims to collate the best medical leadership development content from around the web and in-person, with no prejudice in terms of who is providing the content. This is not just an FMLM focused app; all relevant content is eligible to be presented to users.
The app was developed with support from an expert advisory group of leading figures from across UK healthcare, including those representing our junior colleagues, and was spearheaded internally by Head of Engagement and Innovation Angus Waite, past-Douglas Fellow Dr Adam Januszewski, and FMLM Honorary Director of Professional Services, Dr Kate Langford.
I am delighted to announce that we are launching FMLM Navigator on Thursday 12 November, and I urge our membership to engage with this new tool. Tell us what you think of it, where improvements can be made. Send us content that you think should be represented within it.
This is the beginning of a new journey. FMLM Navigator is not the finished product, it needs your input, and we are incredibly excited to improve and refine it with the guidance of our members and fellows.
FMLM Navigator is a membership benefit. It is included in your membership fee and we hope this presents a radical upward shift in the value you get for your subscription.
It is no coincidence that FMLM Navigator is launching on the eve of Leaders in Healthcare. The conference is a great opportunity to engage with medical leadership from the UK and around the world, and we are looking forward to seeing the buzz generated from the many high-quality sessions alongside the launch of this new tool.
With the ongoing challenge presented to world healthcare, we are pleased that we are on-track to build and launch FMLM Navigator in time to play a role in supporting our medical workforce, and preparing them for the unknown future challenges that will come.