Applications invited: Clinical Fellow Schemes 2023/24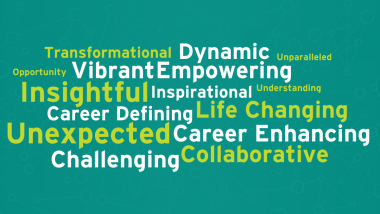 FMLM are currently inviting applications:
Chief Dental Officer's Clinical Fellow Scheme 2023/24

Chief Sustainability Officer's Clinical Fellow Scheme 2023/24
---
The scheme is open to dentists from all sectors and is aimed at aspiring future leaders who have had limited leadership opportunities and have not held a senior leadership role in dentistry.
"The scheme offers invaluable insight into the breadth of national organisations in health and social care, highlighting relationships with stakeholders and their role in the wider system. It presents the chance to observe, engage and work with senior leaders across the system with unique opportunities to be seen, heard and to share your clinical perspective, shaping organisational priorities and influencing health and social care policy in the UK."
Mr Tej Gadhia, Chief Dental Officer's Clinical Fellow 2021/22
---
Do you have a passion for sustainable approaches to health, care, and wellbeing?
Do you have good understanding of climate change and its impacts on and interactions with human health?
"Working in an environment with other likeminded people wanting to achieve a more sustainable future has been both refreshing and empowering. It has given me the confidence to pursue leaderships opportunities both clinically and non-clinically."
Dr Sophia Lentzos, Chief Sustainability Officer's Clinical Fellow 2021/22
---
What are Clinical Fellow Schemes?
A Clinical Fellow Scheme is not an academic programme; it is an experiential leadership development opportunity for 12 months, stepping out of clinical roles to lead on key projects that will fundamentally change the way that care is designed, developed, and delivered across the system. The schemes are a fully immersive, intensive and rewarding experience, designed to provide unique insights, skills and experiences outside of a clinical setting.
Find out about further Clinical Fellow Schemes and register your interest.

If you have any other questions please contact

clinicalfellowscheme

[at]

fmlm [dot] ac [dot] uk