BMJ Leader March issue published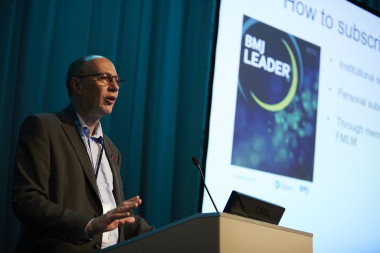 The latest issue of the UK's medical leadership and management journal has now been published. It includes a number of pertinent articles highlighting issues of interest for our members, who enjoy free access as part of their membership.
Four pieces of original research have been published in this issue of BMJ Leader, with focuses on post-Brexit views of European Union doctors on their future in the NHS, and organisational commitment in the relationship between power distance perception and outcome variables.
David Rooke of Harthill Consulting discusses transformational leadership capabilities for medical leaders in the BMJ Leader editor's choice pick.
The View from the Faculty features a number of articles from FMLM members and associates, including from the FMLM Douglas Fellow Dr Lewis Peake and Dr Tim Swanwick of Health Education England on medical leadership within the undergraduate curriculum.
We strongly encourage our members to access this issue of BMJ Leader and take the opportunity to stay up to date with the latest thinking on healthcare leadership.
BMJ Leader is an international, peer-reviewed, online only, subscription based journal that publishes articles in the field of healthcare leadership. With a focus on original research and reviews, the journal is a place of discussion and debate for the many disciplines that make up leadership in the health services.