Covid-19: 'Changed Utterly' – a big moment in the history of medicine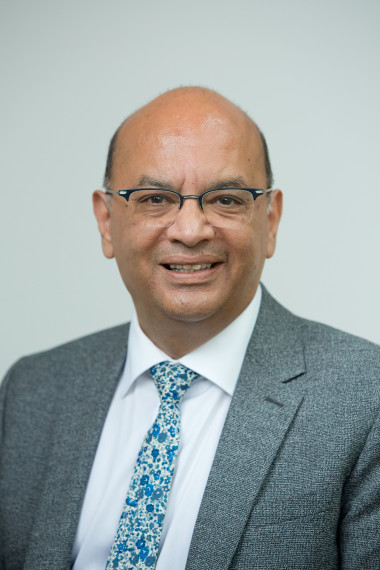 Professor Mayur Lakhani
FMLM Chair
After the most extraordinary few months of all our professional lives because of the pandemic, W B Yeats' memorable line comes to mind: "All changed, changed utterly." Covid-19 is a big 'moment' in the history of medicine, the NHS, and medical leadership. Substantially positive and necessary changes were implemented quickly.
Medical leadership has been central in ensuring the NHS has met the demands of the surge in need, as well as continuing essential service provision. I am proud of all medical leaders, both established and new, who have made this epoch-making achievement possible, so thank you!
Nowhere has this been more apparent than in primary care. As a frontline clinician and NHS CCG clinical lead in Leicestershire, this is what I have admired: we established a primary care 'cell' which had a well-balanced membership of leaders from clinical commissioning groups (CCGs), primary care networks (PCNs), the local medical committee, and managers. This 'coalition' approach to collaborative leadership proved very successful. The discussions were patient focused and represented a step-change in collaborative working at the system level.
Communication was a central focus. We established a bilateral situation report with all 133 practices. This had daily updates on guidance as well as requesting practices to 'RAG' rate their preparedness, personal protective equipment (PPE) supply level, and business continuity plans. I am very pleased to report that primary care in Leicester, Leicestershire and Rutland never ran out of PPE, but it was a close run at times, so mutual aid – with deliveries by hand to individual practices – was arranged.
New services were established, such as hot hubs, a care home service, and pulse oximeters for home monitoring. A system-wide website was created as a central repository for information. There was widespread engagement with other leadership groups, including practice managers and clinical directors of PCNs. Rapid distribution of laptops and hardware, personally delivered by administrative and managerial staff to support remote working, with 98% of practices operating video consultations. All practices were personally contacted and offered support. A service recommencement survey has now been completed, which incorporates risk assessment of staff with mitigation plans on a place basis.
There is a lot we can learn from the NHS response to the pandemic: the revolutionary use of telemedicine (telephone, online and video consultations); total triage process in primary care; new models of care, such as 'cohorting' and 'hot hubs'; restructuring of pathways; rapid decision making; strong collaborative, clinical and managerial leadership; cultural change that supported the freedom to practise; release from 'red tape', enabling governance and regulation; flexible workforce deployment; and an approach to care based on need and segmentation of populations to manage of vulnerable, shielded patients.
The most striking observation is seeing a rejuvenated medical profession with empowered clinicians. I have seen established leaders thrive and new leaders emerge, especially from the primary care networks' clinical directors. Traditional barriers, institutional inertia, and red tape have been overcome with unparalleled levels of clinical leadership, engagement, motivation, collaboration, and a positive, 'can-do' culture.
Many clinicians have mentioned that they do not wish to go back to old ways of working, so we must capture the learning to help us shape the future: what are the things we want to continue doing, and what are the things we do not want to go back to?
What is the new normal for medical leadership? How has our leadership changed during the pandemic? From my observations there were some key ingredients to leadership success: collaboration, visibility, communication, rapidity of decision making, setting direction, and disruptive change. In my view, Covid-19 has presented a burning platform to reimagine healthcare, and an opportunity to grow medical leadership. All the talk is about 'restoration, recovery and reset.' But what does this mean for medical leadership?
Clinicians now feel more empowered to make changes. A crisis has enabled us to consider opportunities for the future. But difficult days are coming as we prepare to deal with the aftermath of the pandemic, including economic breakdown, the impact on mental health and implications for the broader determinants of health. As we restore, recover, and reset, more significant challenges, as well as opportunities, lie ahead for medical leadership. We welcome your thoughts on the implications of the pandemic on medical leadership and would be delighted to hear from you. Please share your thoughts with us at chair [at] fmlm [dot] ac [dot] uk