CQC report highlights importance of leadership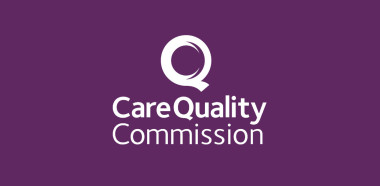 The Care Quality Commission (CQC) has pointed to the crucial role that leaders have played in the past year in maintaining standards when the health and care system is "straining at the seams", and highlights the importance of leaders in helping transform struggling services and creating outstanding ones.
The CQC's State of Care report for 2016/17, published today, covers the quality of health and social care in England by looking at trends, highlighting examples of good and outstanding care, and identifying factors that maintain high-quality care: "We often see patient-centred care at its best where there is strong leadership and a positive culture."
State of Care shows that "strong leaders had a pivotal role in high-performing services" in the adult social care sector and with hospitals, community health services and ambulance services good leadership at all levels "helps to ensure good quality care and drives improvement."
Peter Lees, FMLM Chief Executive and Medical Director, commented:
"This report confirms what we at FMLM have long advocated – that good leadership is a vital component of high-performing health services. This shows our mission, to professionalise medical leadership and change attitudes towards leadership career paths, is more important than ever, especially in an era of increasing demands on the health service."