Deadline for Founding Fellowship ends 19 October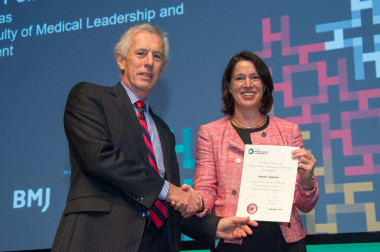 FMLM has received a growing number of applications for Fellowship over the summer.
Members are reminded to submit applications for FMLM Fellowship by 19 October to qualify for 'Founding' Fellowship status. This applies to all three levels of Fellowship.
More than 40 new successful applicants are eligible for inclusion at the Founding Fellows ceremony at Leaders in Healthcare conference in Liverpool, 31 October – 1 November 2017.
For further information about becoming a founding fellow, visit www.fmlm.ac.uk/fellowship.