Developing trust and collaboration as senior leaders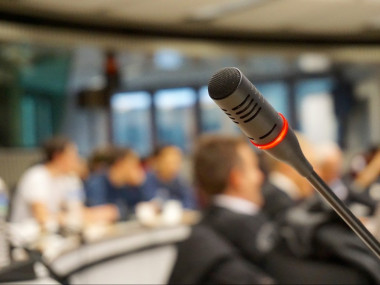 Working collaboratively with a common purpose and across organisational boundaries is essential for leaders, this was certainly the ethos at the heart of the Senior Pharmacists' Leadership Programme, in October and November 2019.
The impetus for this programme emerged from a desire for the Oxford Academic Health and Science Network (AHSN) to encourage senior pharmacists to consider opportunities to influence the transformation agenda at a strategic level, as well as to develop plans to achieve this.
The programme, which was delivered by FMLM Applied in partnership with the Oxford AHSN and sponsored by Novartis, set out to support system-level change and transformation. Importantly, the programme offered a structured approach by bringing clinical leaders together to create a common vision and a shared purpose.
Through this approach, senior pharmacists and clinical leaders from across the AHSN were not only able to explore the common challenges, but also their individual and collective strengths to contribute positively to their local healthcare system.
Providing time, space and tools
A bespoke 360 tool was used to obtain feedback from senior leader colleagues with whom the participants worked – including pharmacists as well as other clinicians and non-clinical managers – to gain a comprehensive perspective on senior pharmacists and their service provision across Oxford.
Sessions were designed to offer the time and space for participants to determine priorities and develop plans; they were both interactive and used actors as well as other senior leaders from across the system to help programme participants to develop insight into their own potential to influence strategies and decision-making.
Participants reported that they greatly valued the programme as it provided a high level of satisfaction and 99% agreed that they would recommend the programme to colleagues. Participants also commented that the programme offered them the "opportunity to grow trust and collaboration as senior leaders" as well as allowing them "time to explore shared goals and think about how they can be achieved".
On completion of the programme, James Rose, Head of Innovation Adoption at Oxford AHSN, said:
"We have seen a significant change in the strength of relationships amongst the group and a strong foundation established for future collaborative work."
Ross Rotherham, Strategic Partnership Manager, Novartis Pharmaceuticals UK Ltd, said:
"Our work with FMLM, NHS strategic transformation partnerships and integrated care systems, has helped to deliver transformational thinking in medicines optimisation."
The Senior Pharmacists' Leadership Programme was run by FMLM Applied Associates, Kirsten Armit, FMLM Chief Operating Officer, and Duncan Ross, a former GP.
If you would like to find out more about FMLM Applied programmes and services, which are uniquely suited to local challenges and context, please email applied [at] fmlm [dot] ac.k">applied [at] fmlm [dot] ac.k or call 0208 051 2063.