Expert guide on healthcare leadership and management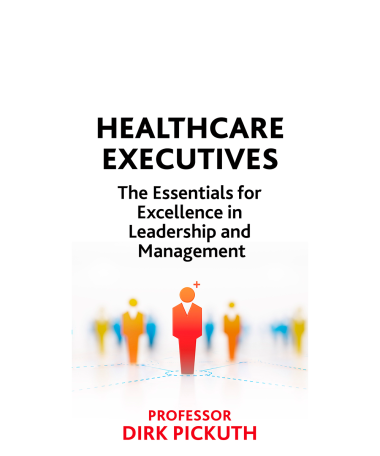 A guide, Healthcare Executives, The Essentials for Excellence in Leadership and Management, has been published to support aspiring and established healthcare leaders.
Produced by FMLM member and international expert on healthcare systems, Professor Dirk Pickuth, the guide has been written from a practitioner's perspective and focuses systematically on professional leadership, strategic planning and operational effectiveness, featuring detailed information, objectives and quick reference tips on leadership skills.
Dirk Pickuth is Professor of Radiology and Medical Director of the Caritas Hospital Foundation Trust, Saarbrűcken, Germany. He studied in London and Edinburgh, was a clinical research fellow at the Royal Marsden and is now a visiting professor at the University of East Anglia. Explaining the impetus behind the guide, he said:
"I am wholeheartedly Anglophile. My experiences of living and working in the UK alongside people from a wide variety of backgrounds and cultures impressed and influenced me deeply. My affinity for Britain and the NHS stems from a passionate appreciation of the great traditions of healthcare excellence, academic research and clinical teaching in British medicine."
FMLM is pleased to support the promotion of this comprehensive guide as all royalties will be donated to The Royal Marsden Cancer Charity.
The publication ISBN 9781789017069 is available for £49.50 at https://www.troubador.co.uk/bookshop/business/healthcare-executives/, Amazon and other retailers. It is also available as an ebook (£29.50).