FMLM and Royal College of Surgeons launch new leadership programme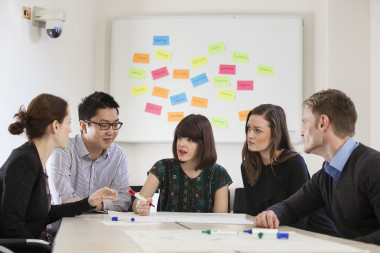 FMLM and the Royal College of Surgeons of England (RCS) are pleased to be offering a new bespoke suite of graded medical leadership development programmes.
A recent survey conducted by the RCS of junior surgeons highlighted a demand for leadership development. This, together with the growing evidence base demonstrating a positive association between leadership, team work and clinical outcomes including mortality has been the driving force behind the development of these three exciting new leadership development programmes.
In response, RCS and FMLM have agreed a partnership to address the needs of trainees for leadership development. Subsequently, the Royal Colleges of Anaesthetists, Obstetricians and Gynaecologists, Emergency Medicine and Physicians have lent willing support to the concept.
The "Introduction to Surgical Leadership" and "Competent Surgical Leader" programmes are available only to surgeons, but the comprehensive, 18 month long "Tomorrow's Strategic Leader Development Programme" is open to all specialties with special discounts given to members of participating medical colleges. The programme will give a deep personal understanding of many essential facets of leadership and management. It's a programme designed to give senior trainees and new consultants the tools to maximise their leadership potential.
It is anticipated that successful completion of the programme would place participants in a strong position to apply for the award of Associate Fellowship of the Faculty of Medical Leadership and Management.
The application deadline is 9 October 2017.