FMLM announces new role to advise on international membership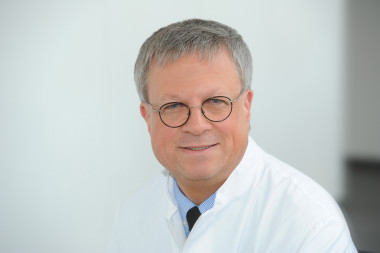 As a first step in our plan to expand FMLM medical leadership support to doctors working outside of the UK, we welcome Professor Dirk Pickuth to our team, who has stepped into the honorary role of FMLM Lead for Europe and advisor on international membership. The formal launch of FMLM International Membership will be announced in the coming week.
Professor Pickuth is the Head of the Department of Radiology, Director of the Digital Innovation and Strategy Hub and former longstanding Medical Director at the CaritasKlinikum, Saarbrücken, Germany. He studied in Kiel, London and Edinburgh, took a clinical research fellowship at the Royal Marsden Hospital in London and completed his specialist training in Heidelberg, Germany. Since 2016, Professor Pickuth has been Visiting Professor at the University of East Anglia in Norwich.
Over the past quarter of a century, Professor Pickuth has been working, lecturing and consulting in several countries around the globe. He is a passionate advocate for medical leadership, its importance and its potential to transform the safety and quality of healthcare and the happiness and wellbeing of staff. Professor Pickuth has authored several textbooks including Healthcare Executives – The Essentials for Excellence in Leadership and Management.
Dr Paul Evans, FMLM Medical Director, said:
"I am delighted to welcome Dirk to the team, whose honorary appointment will help FMLM encourage and guide international colleagues to join our growing medical leadership community and contribute to improving the quality of patient care.
"Dirk brings a huge amount of knowledge and leadership experience on an international scale, through his work in the UK as well as in Germany and other countries. He has been a supportive member of FMLM for the past four years."
Professor Pickuth said:
"I am very pleased to take on this honorary role to support the work of FMLM and encourage colleagues in their leadership journeys. I joined the Faculty in 2016 because it provided a professional home and was (and still is) unlike any other organisation in its emphasis on promoting excellence in leadership on behalf of all doctors working in all sectors and at all stages of the medical career.
"FMLM's amazing pace of growth and expansion, its excellent reputation in countries across the world and its enormous influence on leadership research impresses me deeply and I look forward to supporting colleagues in this thriving, dedicated community."