FMLM cancels annual Scotland conference: Humanising Healthcare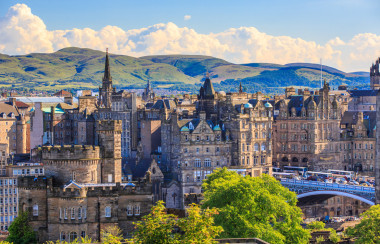 FMLM has taken the decision to cancel its annual Scotland conference which was due to take place at the Royal College of Surgeons of Edinburgh on 24 April 2020.
FMLM Lead for Scotland, Dr Trudy Foster, said:
"Given the rise in coronavirus activity across the UK I have today taken the decision to cancel the FMLM Scotland Conference: Humanising Healthcare, which was due to take place on Friday 24 April 2020.
"This decision has not been taken lightly but given the increasing pressure on healthcare teams across the country it would seem irresponsible to pull individuals away from frontline activity at a time when services are under additional pressure and scrutiny.
"I am extremely grateful to the Scottish Clinical Leadership Fellows for their hard work in putting together what promised to be an exciting programme, and to all the speakers who had offered their time to share knowledge and experience on such an important topic. Hopefully, we will be able to come back to you at another time.
"Meanwhile, preparations continue for Leaders in Healthcare which, this year, will be in London from Monday 9to Wednesday 11 November. I hope you will take the opportunity to join me there. Once again, I will be hosting the Tartan Lunch on Monday 9 November, an opportunity to meet fellow delegates from Scotland, catch up with old friends and make new connections.
"Thank you once again."
FMLM applauds the leadership and the incredible efforts being made by all in medicine and healthcare to protect the public, as well as the healthcare workforce, from contracting COVID-19.
FMLM will be reviewing all other events as the national situation becomes clearer. Updates and information will be posted on this website and on Twitter.
Further information is available for those registered for the cancelled Scotland conference.