FMLM celebrates International Women's Day 2020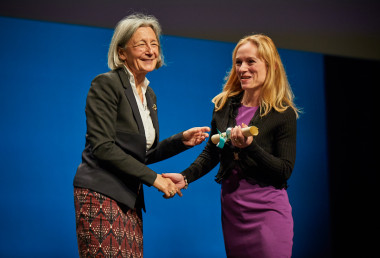 On International Women's Day, FMLM is proud to celebrate all women in medical and wider healthcare leadership and management.
Women currently account for 43 per cent of FMLM members – the highest proportion recorded by the Faculty to date – and 37 per cent of fellowships. This is an increase in women's membership of one percentage point on 2019 and three percentage points on 2015, which reveals gender inclusion in FMLM is improving steadily.
As Dr Victoria Tzortziou Brown OBE, FMLM Founding Senior Fellow and Council member, has pointed out:
"More than three quarters of the NHS workforce are women, but we have a long way to go in terms of proportional representation in leadership positions. The benefits of leadership diversity have been well documented. We now need to address the challenges inherent in it.
"Monitoring of progress, tackling unconscious bias and opportunities for flexible working in senior roles, can all help. But leadership training, coaching and mentoring can also assist women to recognise and overcome imposter syndrome, perfectionism and self-doubt, which sometimes get in the way of realising our full potential."
FMLM is particularly proud of those role models – women and men – who understand the importance of encouragement to support colleagues to take opportunities to step up to leadership roles. It is clear that great things can happen, individually and collectively, when interest is reflected on those with aptitude and potential to lead.
Professor Karen Mattick, Professor of Medical Education at Exeter University, said:
"As a participant on FMLM's Women in Science Leadership programme, it's been a great privilege to hear the stories of some truly talented women in the field – both those participating in the programme and those who have come to talk to us about their leadership and leadership challenges."
Women are known to bring diversity of thought, experience and perspective, as well as compassion and empathy to leadership roles, while supporting those around them to achieve.
Dr Kate Langford, FMLM Honorary Director of Professional Development and Founding Senior Fellow, who has been supporting the development of FMLM's forthcoming career mapping app for medical leadership, said:
"This is a great day for women in medicine to consider putting themselves forward for leading positions.
"Take a look at the FMLM Standards to support your career."
FMLM would like to thank everyone who has contributed to the development and support of women colleagues in medical, science and healthcare leadership roles, and to those women who have put themselves forward and led with their values and from the heart.