FMLM expands the coaching network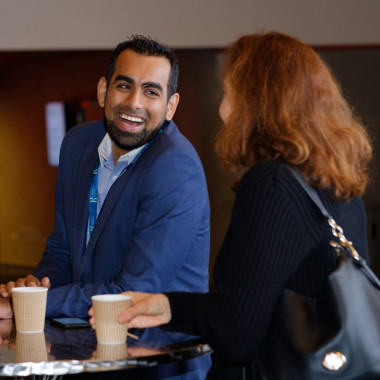 Eleven new coaches have joined FMLM's coaching network, bringing the total of available coaches to 35.
The FMLM coaching network has been established as a resource for individuals and teams to find qualified, experienced professionals to support their development needs.
Dr Tim Ojo, FMLM Founding Senior Fellow and Coaching and Mentoring Lead, said:
"Coaching is widely recognised as an effective process and is used to unlock a person's potential in order to maximise their performance as leaders and managers. Though a series of one-on-one, confidential conversations, coaches can help to raise self-awareness in order to better identify personal goals, along with the necessary tools, strategies and techniques to achieve long term change and success."
The potential benefits of coaching are acknowledged by the NHS Leadership Academy, as:
Improved engagement and performance
Organisational effectiveness
Improved sense of direction and focus
Increased knowledge of self and self-awareness
Enhanced ability to relate to and influence others
Stronger motivation
Improved performance effectiveness
Increased resourcefulness
More confidence
All coaches on the FMLM coaching network are fully qualified and experienced in coaching doctors at all stages of the medical career. Further information and a full list of FMLM coaches and what they have to offer is available on our website.