FMLM pushes for leadership and management in the undergraduate curriculum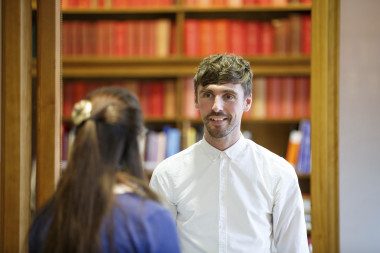 FMLM is pleased to launch a new national working group to improve the way in which leadership and management training is delivered to medical students.
The group, co-chaired by Dr Tim Swanwick, FMLM Honorary Director of Medical Education, and Dr Steve Jones, representing the Medical Schools Council, has been formed as per recommendations from an FMLM stakeholder engagement event Tomorrow's Leaders, Today. Its primary aim is to support universities in the development of future clinical leaders, through a renewed focus on how leadership and management competencies are delivered.
A priority for the group will be to produce an indicative undergraduate curriculum, on behalf of FMLM, to set the standard for how leadership and management training should be provided. The group will also be calling for a renewed focus on such competencies through the GMC's updated Outcomes for Graduates, and other national guidance. Further objectives include working with medical student groups to effect positive local change, as well as supporting medical school faculties in designing leadership opportunities and showcasing examples of best practice (such as student selected components and intercalated degrees).
The push comes in response to increased attention on clinical leadership within healthcare, and widespread acknowledgement that the formative undergraduate years are crucially important for the attainment of professional competencies.
Peter Lees, FMLM Chief Executive and Medical Director, said:
"At FMLM we believe that good leadership development needs to start in medical school to help all doctors to acquire essential skills as early as possible. The aim of this new undergraduate working group is to help with the design of undergraduate curricula with respect to leadership and management. I particularly welcome the contribution of Dr Tim Swanwick and Dr Steve Jones, whose experience and insight will, I know, prove to be immensely valuable. I am also grateful for the significant stewardship of our clinical fellow, Dr Lewis Peake."
FMLM has long advocated the need for development opportunities for medical undergraduates and this year is offering an innovative elective scheme, as well as guidance in an updated transitions document for medical students.