FMLM statement on Professor Sir Bruce Keogh's retirement from NHS England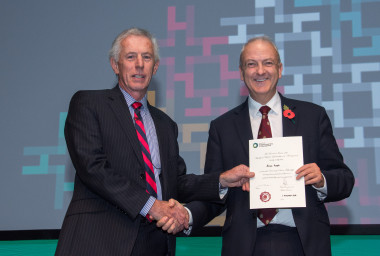 Following the announcement that Professor Sir Bruce Keogh is to step down from his role as Medical Director of NHS England at the end of the year, FMLM reflects on his significant influence on the Faculty, the profession and medical leadership.
Professor Sir Neil Douglas, Chair of FMLM, said: "FMLM owes Prof Sir Bruce a great debt of gratitude, not only for all he has done to drive improvements in medical leadership and management in the NHS in England over the past 10 years, but also for his staunch support of FMLM in the critical early days while we were setting up the Faculty. It was very fitting that FMLM awarded him one of the first Honorary Fellowships.
"We, like so many in the profession, have come to rely on Sir Bruce for his insight and exemplary leadership during very challenging times and are mindful of the acute need for that inspirational guidance to continue, once Sir Bruce steps down at the end of this year."
Peter Lees, FMLM Chief Executive and Medical Director, said: "As the patron and guiding light of the National Medical Director's Clinical Fellow Scheme in England, Sir Bruce's support of doctors in training has been resolute through testing times.
"It has been an honour to work alongside him to manage the scheme which, over the past five years, has produced more than 140 medical leaders much needed by the NHS to lead the health service now and into the future.
"We remain hopeful that whoever steps into Sir Bruce's shoes will continue to champion this important scheme and provide direction and support for the many brilliant trainees in the profession."
FMLM wishes Sir Bruce well in his new role as Chair of Birmingham Women's and Children's NHS FT and looks forward to continued collaboration on the future of medical leadership in the UK.