FMLM statement: Racism and good leadership are incompatible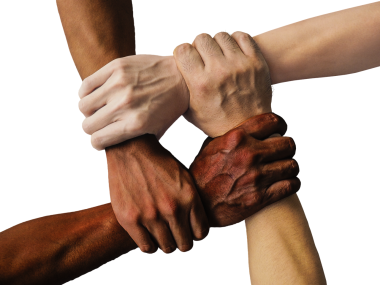 In her article Covid-19, racism and the equitable future of health and care (5 June), Dr Trudy Foster, FMLM Lead for Scotland, drew a parallel with the inequality of the impact of coronavirus on men from BAME backgrounds with that of the unjust death of George Floyd in the USA. This serves to open a dialogue considering the pathogenic events affecting our communities.
Racism, or any form of prejudice and discrimination manifesting in bullying and harassment, are social pathogens; infectious agents which have an impact on everyone. But unlike the coronavirus, it is born of choice and acceptance of intolerance, allowing poor behaviour and injustice to grow, take root and spread.
Acceptance of poor behaviour is a barrier to good leadership – but good leadership works as a barrier to complicity and acceptance. Racism and good leadership are incompatible. The one destroys the other, whichever way around one chooses to approach it.
FMLM has long argued that a positive culture is essential for all doctors, whatever their background, to deliver high quality, safe, compassionate care for patients.
FMLM's values are made clear in the Leadership and Management Standards for Medical Professionals which state effective medical leaders "support a diverse workforce and understand the value diversity brings to patient care", "are robust defenders of fairness and justice and strive constantly to create an optimal environment for colleagues to give of their best", and "actively manage poor behaviour", not accept it.
These values are vital for healthcare professionals and core to being a medical leader. It is not enough to be silent in objection; we need to exemplify inclusiveness and call out poor behaviour.
Inclusivity is vital for the health and the safety of any community. But more than that, it is just.
Professor Mayur Lakhani, FMLM Chair
Dr Nnenna Osuji, FMLM Council Diversity and Inclusion Lead
Mr Peter Lees, FMLM Chief Executive
Dr Paul Evans, FMLM Medical Director