FMLM student essay prize 2018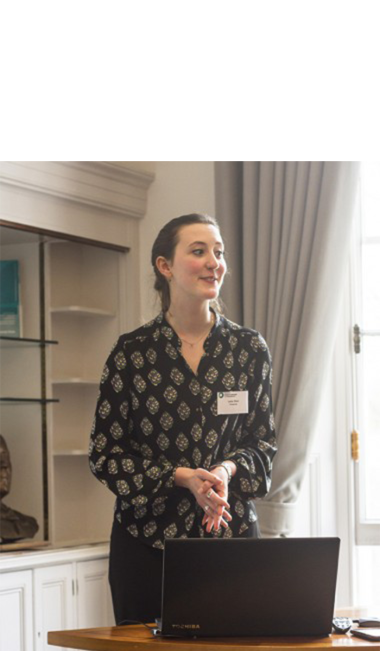 The FMLM Medical Student Group is delighted to launch the 2018 student essay prize. This prestigious annual award recognises undergraduates with a keen interest in medical leadership.
This year's question
The NHS continues to face big challenges. With increasing demand, growing economical constraint and an ever-present need for transformation, healthcare professionals are under immense pressure to perform and deliver. As such, NHS staff have been asked to demonstrate resilience in this time of difficulty. With that in mind, this year's prize will focus on the question: What is resilience and how does it contribute to effective leadership?
Eligibility
The competition is open to all UK-based medical and dental student members of FMLM (your membership must be valid until at least the end of May 2018). No previous knowledge or experience of leadership and management is required, only an interest in and opinion on the essay subject.
The application process
As in previous years, there are two parts to the prize process:
Part A: You are invited to write and submit an essay, of no more than 1,250 words, in response to this years prize question. This essay must be submitted via email to medicalstudents [at] fmlm [dot] ac [dot] uk. Please include a completed application form with all submissions (downloadable to the right). Entries must be received by 23:59 Monday 12 March.
Part B: Following assessment of the essay entries, shortlisted candidates will be invited to deliver an oral presentation on the topic. The winner of the 2018 FMLM student prize will then be decided by a judging panel, to include Dame Clare Marx (Chair of FMLM) and Mr Peter Lees (Chief executive and medical director of FMLM). Shortlisted candidates must be available to present in London on 29 May 2018.
Prizes
All shortlisted candidates will be invited to a 'Value based healthcare' leadership event being co-hosted by BUPA and FMLM. This invite-only event will be held at the Royal College of Physicians from 6pm on 29 May 2018 (immediately following the oral presentations delivered as Part B of the competition).
The winning candidate, as determined following the oral presentations, will be awarded free entry to FMLM's annual conference, Leaders in Healthcare. The winner will also have the unique opportunity of presenting their oral presentation via a webinar hosted by FMLM.
All runners-up will be presented with a book on leadership.
We look forward to your applications. Good luck!