FMLM Trees campaign receives Wesleyan Foundation boost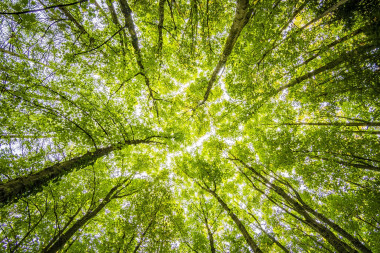 FMLM's appeal to plant trees in support of health, wellbeing and sustainability received a significant boost today with the news that the Wesleyan Foundation have committed £2,500 to the campaign, planting 1/2 hectare of trees.
The appeal, launched last year to commemorate FMLM's 10th anniversary, is geared towards supporting a healthier and more sustainable future. Today's news brings the total contributed to £5,400, comprising more than 1000 trees.
These pledges indicate the desire of Wesleyan and FMLM to work closely together to further common aims around the environment and other areas over the coming months.
Nathan Wallis, Chief of Staff at Wesleyan, said:
"As a mutual it's important to us to give back to our community through our Foundation, supporting the charities and organisations that matter to our members and customers, including those that are building a greener future for us all.
"We are proactively seeking opportunities to be a positive force for change when it comes to sustainability. Our partnership with FMLM forms a key part of our activities to help improve the natural environment and reduce the impact of carbon emissions as well as supporting our goal to be operationally carbon neutral by the end of next year."
Peter Lees, outgoing Chief Executive of FMLM, said:
"Sustainability, in all its forms, is at the heart of the FMLM mission. Our campaign to plant trees represents the desire of the FMLM Board, staff, members and fellows to preserve and improve our lived environment for future generations. Issues around our health and the environment can often take a backseat to the day-to-day need to maintain services and provide care to our patients. But we know that investments in our future wellbeing, as individuals and as a planet, will reap rewards over-time.
"I commend the Wesleyan Foundation for their generous donation, and encourage those who have yet to make a contribution to consider playing their part in this campaign."