Founding Fellow ceremony confirmed for Leaders in Healthcare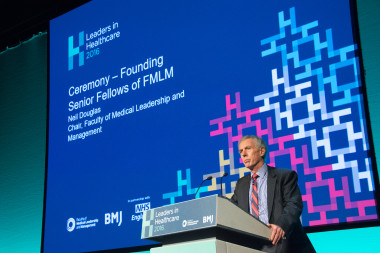 The ceremony honouring those who have successfully applied for Founding Fellowship over the past year will be held at Leaders in Healthcare in Liverpool on 31 October at 3pm.
The session is called Recognising excellence in medical leadership and will include a discussion on the value of professionalising healthcare leadership and management, led by FMLM Chair Professor Sir Neil Douglas. More than 20 new Founding Fellowships will be awarded. FMLM fellows will be honoured for their skills, experience and considerable contribution to healthcare leadership.
We invite all FMLM members to join the session at 3pm in room 1A on 31 October for an opportunity to congratulate their Faculty colleagues and join the discussion around professionalising healthcare leadership.