Group membership grows and goes international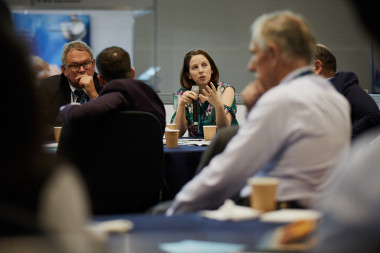 FMLM continues to support organisations as well as individuals. The Faculty has now received group bookings from 19 organisations and is delighted to welcome its first international group membership booking, with 10 doctors from CaritasKlinikum Saarbrücken, Germany.
"Outstanding leaders are people who have shifted from success to significance. FMLM is the perfect partner on the journey to becoming an outstanding leader. I highly recommend FMLM membership to all aspiring as well as current leaders in healthcare." Professor Dirk Pickuth, Medical Director, CaritasKlinikum Saarbrücken.
FMLM is also delighted to welcome the 2018/19 cohort of the junior doctor leadership group from Guy's and St Thomas' NHS Foundation Trust, into a group membership.
Group membership allows members to access all the individual benefits of FMLM membership via the support of their organisation, and through a discounted group payment. More than 150 individuals have been supported with leadership development opportunities through FMLM group membership.
To express your interest in FMLM group membership, contact membership [at] fmlm [dot] ac [dot] uk