Healthcare leadership is changing - Welcome to the Enlightened Side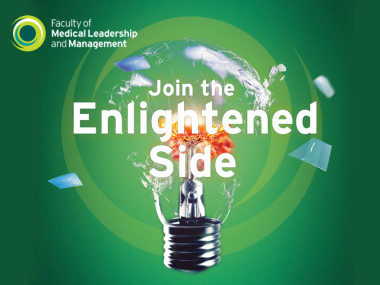 A new FMLM campaign encouraging doctors, dentists and students to join the 'Enlightened Side' has been launched.
Many doctors acknowledge that excellent medical leadership is essential to deliver high quality patient care and see leadership as almost equal in importance to excellent clinical skills. This is what we mean by the Enlightened Side.
FMLM plans to reach many in the profession who may not yet see the collective and personal benefits of participating in the growth and development of medical leadership excellence. The campaign is aimed at attracting and encouraging doctors, dentists and students to find out more about FMLM membership and the support available to enjoy greater, more fulfilling career opportunities and better outcomes for everyone - patients, teams and for themselves.
FMLM believes that developing medical leadership ability my be the single most important career decision made by a medical professional.
To find out more visit the Enlightened Side page on this website.