Junior doctors in London reveal the need for better engagement with their trusts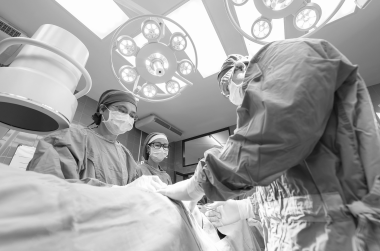 A report from FMLM and the London Clinical Senate shows that many junior doctors working at NHS trusts in London feel limited affiliation with the organisation in which they work, described feeling like migrant workers, and did not feel included or engaged in their organisation.
Junior doctor engagement – views from the frontline reports findings from a cross-London collaborative study in 2016/17 incorporating a survey and listening events to gauge the level of junior doctor engagement within London trusts.
The report, with a foreword by Dr Vin Diwaker, Regional Medical Director for NHS England (London Region), focuses on London trusts but is relevant to junior doctor engagement nationally. It contains 10 recommendations for collaborative and coordinated actions to be taken by trusts, partner organisations and stakeholders to improve the engagement of junior doctors and enhance the quality of their working lives.
The recommendations are:
For all trusts to review the current status, structure and effectiveness of junior doctor representative groups (JDRGs) and for a soon-to-be launched FMLM toolkit to support this action
For JDRGs to have a junior doctor representative from each trust department, who is provided with adequate time and support to fulfil their role
For arrangements to be made for junior doctors on JDRGs to network and participate in education and training to develop the skills needed for these roles
For junior doctors and medical leaders to work in partnership to co-design solutions to challenges around engagement
For all clinical staff to be provided with a safe, private space for respite and to meet with colleagues
For junior doctors to be provided with on-site space to rest when on night-shift and arrangements to be made for their safe travel home during anti-social hours
For investigations to be undertaken to assess whether the length of junior doctor rotations in trusts and departments should be increased
For HEE to consider ways to make training programmes more flexible and to investigate the increase in the number of junior doctors extending their foundation training before entering core or specialty training
For HEE to develop a mandatory training passport for junior doctors, to reduce the repetition and administrative burden of frequently changing placements
For ways of reducing the financial burden for junior doctors and other NHS staff living in London to be investigated.
Work on recommendation 1, the junior doctor representative group (JDRG) toolkit – which will provide guidance to groups setting up to improve workplace engagement – is underway and will be launched this summer.
Dr Myra Malik, FMLM Associate Medical Director, said:
"Junior doctor engagement is essential because these doctors are the frontline of our healthcare services; they are the up-coming consultant workforce who will eventually become the department leads and clinical and medical directors of the future. Engaging them now will boost their abilities to make meaningful contributions to their working environment and maximise their commitment to deliver the best outcomes for patients."
Dr Mike Gill, Chair, London Clinical Senate Council, said: "This study highlighted numerous issues which we need to address not just for doctors but for all staff, and not just for London as many of these issues resonate at a national level. We hope to nurture and harness the energy, ideas and interest we encountered through the recommendations we have put forward."
The London Clinical Senate and FMLM surveyed medical directors in all London trusts early in 2017. The majority of trusts then took part in follow-up listening events
Of the 33 London trust medical directors invited to respond to this study, 27 (82%) participated. Some exemplar trusts also discovered during the study, where junior doctors described: "a strong sense of belonging," where they felt "respected, engaged and listened to."