Leaders in Healthcare call for posters and registration open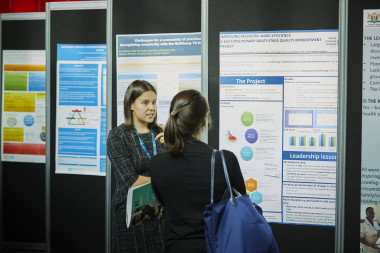 We are delighted to announce that the call for posters and registration for the third Leaders in Healthcare conference are now open.
Poster displays provide a valuable platform for information sharing and learning, as well as the opportunity to raise a team and organisation's profile by promoting achievements to an influential, multi-specialty healthcare audience.
Individuals and teams can showcase their knowledge and experience by presenting tried and tested ideas and solutions which drive improvements in and through healthcare leadership and management.
The conference is structured on six themes and poster submissions must respond to one of these:
Enhancing your leadership and management skills
Developing effective leaders
Leading innovation and improvement
Leadership lessons from across the world
Leading across systems and organisations
Understanding leadership through research
All poster abstract submissions must be received by Friday 13 July.
Early bird and discounted registration
FMLM is working to make this year's programme vital and compelling for all who are looking to improve healthcare leadership for patients, as well as staff. A range of sessions that will look at challenges and opportunities within healthcare, as well as potential ideas and solutions from other industries, is being planned.
An early bird rate is available until Wednesday 21 September and a further discount is available for FMLM members.