Leading FMLM members applying for Fellowship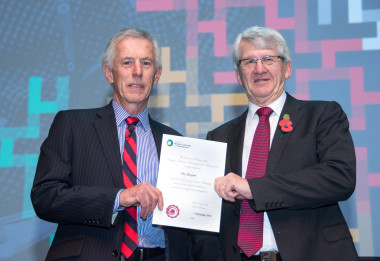 FMLM is delighted that more leading medical professionals are applying for FMLM Fellowship. Around 50 applications have been received so far and new Fellowships have been awarded to:
Mrs Celia Ingham-Clark, Medical Director for Clinical Effectiveness, NHS England
Dr Cathy Jack, Medical Director, Belfast Health and Social Care Trust
Dr Peadar O'Mordha, Principle for Healthcare Transformation Services and Healthcare Environment Services, Philips UK and Ireland
Dr Sarah Schofield, Clinical Chairman, West Hampshire CCG
Dr Suzi Caesar, Associate Dean, Health Education England (HEE) Wessex Appraisal Service Lead and Medical Director for Revalidation, Royal College of General Practitioners
Professor Nick Harding, Chair, NHS Sandwell and West Birmingham Clinical Commissioning Group
Dr David Caesar, National Clinical Advisor to the Chief Medical Officer, Scottish Government
Applications are invited for all three levels of Fellowship. Successful applicants who apply by 9am on 14 August will receive their awards in time for inclusion in the Fellows' ceremony at the Leaders in Healthcare conference in Liverpool, 31 October – 1 November 2017.
Founding Fellowship status will be conferred on all successful applicants applying for fellowship by 19 October 2017.
For further information about becoming a founding fellow, visit www.fmlm.ac.uk/fellowship.