Learning lessons, leading change – FMLM Scottish Leadership Conference 2015
This year's Scottish Leadership Conference, which took place on 21 September and was hosted by the Royal College of Physicians and Surgeons of Glasgow, has proved a huge success.
The one day event was packed with inspiring speakers and educational content. Highlights included an address by CMO for Scotland Catherine Calderwood, workshops such as the use of social media in medicine and a fascinating history of the birth of the Glasgow Coma Scale and how it came to be the widely used tool it is today, hosted by one of its creators, Sir Graham Teasdale.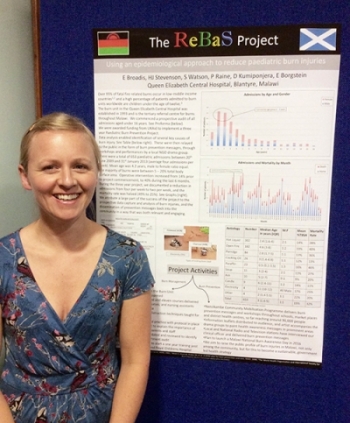 Poster presentations by delegates were of extremely high quality and a prize was given to Emily Broadis for her poster describing a project in Malawi to prevent paediatric burns.
The cross-collaboration between countries and clear public health messages through patient education were praised in terms of leadership.
Quotes from delegates include:
"Very inspiring day overall! This day has focused my thought on leadership and health."
"Excellent mix of speakers, some thought provoking topics."
"Great mix of speakers with genuine passion and enthusiasm."