New Year, bright(er) future?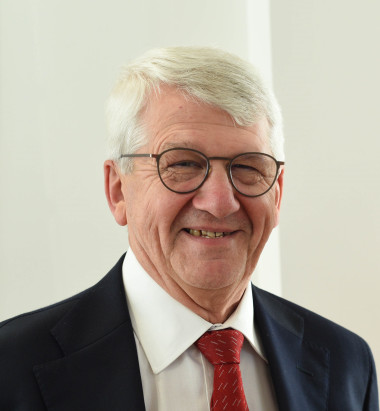 As the dust settles on 2019, one can only hope for better leadership, fewer political antics and the opportunity to build against the backdrop of less unnecessary uncertainty.
Certainly, for FMLM, the future again looks bright, dare I say even brighter than previous years. As we thank Iain Wallace for his considerable support as Interim Chair during our transition to independence, we look forward to working with our new Chair, also a Founding Senior Fellow, Mayur Lakhani, as well as our new Board members.
Paul Evans is fast becoming part of the furniture as FMLM medical director and is heavily focused on the professionalisation agenda, which is core to our very being. It is crucial that we move from having excellent building blocks (standards, fellowship, etc) to widespread adoption by organisations and individuals alike. It was a major step when NHS England included FMLM fellowship as 'desirable' in the job descriptions of the new national clinical directors. Trusts in Wales have for quite some time used the FMLM Leadership and Management Standards for Medical Professionals to underpin clinical director job descriptions – how long before all UK organisations see this as the benchmark and expect their medical leaders to demonstrate their competence through FMLM fellowship? As I have said before, whilst there is much national angst and wringing of hands in England over regulation or benchmarking for managers, the mature FMLM system, now in its fourth year, continues to be ignored!
Thanks again to the enormous generosity of the Dinwoodie Charitable Company, the final piece in the professionalisation jigsaw is now in play, with work well under way on the design of the career mapping tool we consulted on at Leaders in Healthcare in November.
FMLM Applied continues to prosper. It is contributing materially to our core purpose of improving patient care through better medical leadership as well as bringing in the income needed to continue our work. We were delighted when, in an independent assessment, a number of sponsoring organisations stated that they believed patient care had improved as a consequence of FMLM development support.
As a small organisation with huge aspirations, on the development front, we have always believed that the most effective way to have the biggest impact is by working with the colleges and faculties. We were delighted last year, to partner with the Royal College of Emergency Medicine in a visionary programme which offered leadership development to all emergency medicine trainees. In addition, I am pleased to say that we are now partnering with nine of our parent organisations, delivering a range of interventions from one day programmes through to the College Office Bearers programme (now in its sixth iteration) and the twelve month Tomorrow's Strategic Leaders Programme. We see this as just the start of systematic leadership development for all.
Dare I say that medical leadership is firmly on the map with an unparalleled, professional approach that others would do well to note. With everything to play for, thank you for your continuing loyal support and a very Happy and prosperous New Year!