Peter Lees writes foreword to latest edition of medical leadership book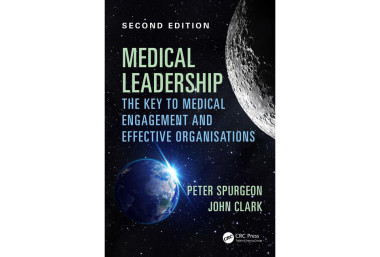 Chief Executive and Medical Director of FMLM, Peter Lees, has written the foreword to the second edition of one of the most comprehensive and sought after books on medical leadership.
Medical Leadership: from the dark side to centre stage, by Peter Spurgeon, Jon Clark (and Chris Ham), was first published in 2011, and was a FMLM Book of the Month. The healthcare landscape has changed considerably in the past few years, prompting a timely update to the original edition.
Peter Spurgeon said:
"This new edition illustrates that the critical task of effective medical leaders is to build cultures of greater levels of medical engagement. This is reflected in the new sub-title for the second edition – 'The key to medical engagement and effective organisations' rather than 'From dark side to centre stage"
The book focuses on several aspects of medical leadership:
Recognises that assuming leadership roles at all stages of training is a vital component in the career and definition of a 'good doctor'.
Evidence-based, discussing the critical linkage between medical leadership and medical engagement and organisational performance.
Reflects the growing focus in latest health reforms on putting clinicians at the forefront and prepares them for this challenge.
In line with the Medical Leadership Competency Framework, a statutory element of the training and development of all doctors.
The book also complements FMLM's latest campaign for doctors to 'Join the Enlightened Side', in which we are encouraging doctors to view medical leadership through a different lens.
Friends of FMLM can get a 20% discount when using the code MLM20 on the CR Press website.