FMLM Applied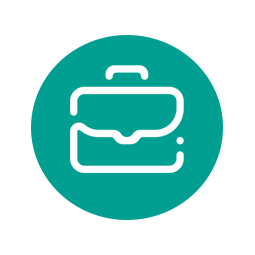 FMLM Applied has been developed to support healthcare organisations to invest in medical leadership, enhance performance and improve clinical outcomes for patients.
FMLM Applied delivers support to encompass the following ethos: collaborative, high impact, efficient, flexible, transfer of skills.
FMLM Applied
What is it?
FMLM Applied is an extensive network of high profile medical and non-medical associates offering expertise and hands-on support for:
Development for aspiring or established medical leaders
Addressing workforce planning challenges, including job and succession planning
Improvements in workforce motivation, productivity and resilience
Improvements in service performance and medical productivity
Improvements in care quality, including CQC readiness preparation
Trouble-shooting issues facing health economies
Why FMLM
Applied
Patients and the healthcare system require the very best leaders and the evidence supports the importance of leadership and teamwork for better patient care and organisational performance. Doctors play a significant role in this. Successive inquiries have highlighted the devastating impact of leadership failure and have called for the professionalisation of healthcare leadership.
FMLM Applied draws on the evidence base and the Leadership and Management Standards for Medical Professionals to provide bespoke packages of support, tailored to the needs of doctors, teams and organisations.
How it works
FMLM Applied delivers support to encompass the following ethos:
Collaborative
We understand that medical leaders are engaged when they are inspired, motivated and own the programmes of work that their organisations require them to lead and deliver. We work by co-creating leadership development programmes and interventions that fit in each local context, and engage local doctors and stakeholder groups.
High impact
We have a wealth of experience developing individuals and teams. We know what works and what does not in terms of leaving a lasting impact. Our facilitators and coaches are experts in developing rapport, understanding motivation and delivering effective interventions to improve and deliver.
We have a structured approach to developing support programmes to ensure the impact on individuals and teams is not short-lived, but is sustainable and transferable to new cohorts of medical leaders in the future.
Efficient
Our organisation has a small footprint, but a considerable reach. Through our network of medical and non-medical leaders and associates, selected according to their specific areas of expertise and experience, we provide our clients with an experienced team to support them.
We use established products, including the FMLM 360 degree feedback tool and the Leadership and Management Standards for Medical Professionals, so we can carry out effective diagnostics before moving on to address gaps and issues.
Flexible
We recognise our clients have competing priorities and initiatives to balance at all times, so we offer flexible approaches that adapt according to the ongoing requirements of organisations.
Transfer of skills
We work closely with clients to build and deliver the right programme of support to meet individual needs. This includes transferring the appropriate skills, techniques and methodologies to organisations so they are equipped to develop and deliver similar programmes to other cohorts within their organisations.
How much does it cost?
Support programmes are bespoke and are costed to accommodate all budgets.
Contact us
For more information, or to discuss how we can support you to address your challenges, contact us at applied [at] fmlm [dot] ac [dot] uk.