Mentoring matters - why we all need to get involved with mentoring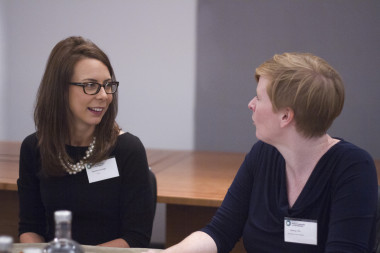 As part of the mentoring support provided by FMLM Alexis Hutson hosted this webinar exploring how mentoring can be used as a powerful personal developmental tool to enhance professional practice.
FMLM membership provides access to the FMLM mentoring scheme allowing you the opportunity to connect with mentors from across our diverse membership base. mentoring [at] fmlm [dot] ac [dot] uk (Get in touch if you would like to find out more.)
Developing your career (as a mentor or mentee) through mentoring is an active, pragmatic and experiential way to learn about yourself and others in the workplace. Mentoring also provides the opportunity to reflect by getting beneath the surface of your experiences and thinking beyond your immediate challenges.
You can listen back to the recording of this webinar on the link below which introduces how mentoring interacts with and informs your professional life. The presentation and provides an insight into the following four topics:
Modern developmental mentoring
Mentoring's impact on leadership
Informal V Formal mentoring
How to be an effective mentor and mentee
>