Oxford University Hospitals (OUH) NHS Foundation Trust case study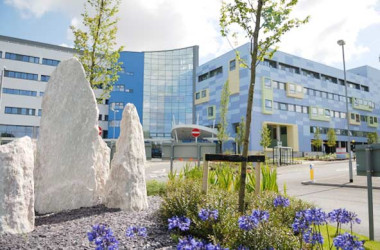 The director of medical education (DME) at Oxford University NHS Foundation Trust developed a range of forums for junior doctor engagement with the trust, via representative groups, which meet, individually, with senior executives 10-12 times a year. These forums include a foundation year group, core medical trainee group, medical registrar group and more recently a surgical and anaesthetic group. The medical education department provides administrative support as well as refreshments or a meal at meetings.
Each group is chaired by a junior doctor, who sets the agenda and is responsible for organising the meetings. This structure emphasises that the forum's agenda is focused on the needs and concerns of trainees, and encourages attendance and discussion.
Senior executive presence at meetings enables effective decision-making and action planning within the meeting itself. In Oxford, at the DME's invitation, the Medical Director and the Chief Executive have attended several of these groups. This has enabled trainees to raise matters of concern at a high executive level.
The groups are now the established platform for trainee engagement and junior doctors are able to effect change within medical education and training, non-contractual issues and in quality improvement endeavours. The biggest challenges have been to maintain the momentum of the groups and ensure regular attendance, especially as trainees rotate frequently and have heavy on-call commitments. To address this, the chairperson and DME identify and recruit trainees and promote the forum and its work amongst their colleagues.
Recent achievements arising from the Oxford medical registrar forum
Medical education and training
New, trainee-led, case-based discussion teaching session
Live-streaming and recording educational sessions
Directory of educational meetings within trust
Survey of teaching provision between higher medical specialties
Launch of CMT careers fair (in conjunction with CMT forum)
Quality improvement
Directory of clinical/ambulatory services
Junior doctor consultation on trust initiatives (eg 24/7 care toolkit)
Improvement initiative of ECG facilities on wards
Junior doctor morale and engagement
Survey of non-contractual issues for junior doctors
Presentation on morale and non-contractual issues to medical director and executives
Authored by Dr Michael Fitzpatrick, specialist registrar gastroenterology, University Hospitals of Oxford