Using social media to promote communication and engagement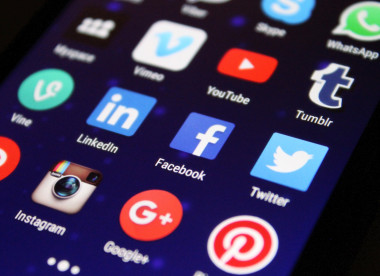 Social media tools have become increasingly popular and diverse, with wide application in the workplace, from managing small businesses to influencing national events [1]. Junior doctors also engage with social media in the context of their training. Practical applications include feeding back on training reform [2] and facilitating research [3].
There is evidence of social media being used for the successful coordination of junior doctor forums, with the mobilisation of large numbers on 'The Junior Doctors Contract Forum' on Facebook [4], as well as the establishment of smaller networks where social media is playing a key role within local hospital JDRGs.
This guide aims to provide an overview in how to best utilise social media tools when setting up a JDRG, with the primary aim to improve engagement and productivity.
Do your research
Social media can be a valuable tool when setting up a JDRG, if employed correctly. Successful JDRGs identify what is already being used by staff in a trust and look to adopt those platforms. Asking doctors to migrate to another platform can create an unnecessary barrier to engagement.
TOP TIP: Consider utilising existing social media pages (eg Doctor's Mess Facebook page) if there is active engagement of trainees already.
Think carefully about what meets your needs as an organisation and if there are any information governance implications – most trusts have a local policy you can refer to and there is also extensive GMC guidance. Key considerations include if there is any risk around the breach of confidentiality or the sharing of inappropriate content [5]. Applications like Whatsapp are effective within small groups, but may not be suitable for an entire junior doctor body at a large tertiary centre.
Choose your social media infrastructure
A JDRG should have a clear communication and social media strategy. Key considerations are how to communicate within a committee, with the junior doctors and with senior hospital leadership. It is usually best to have a dedicated strategy for each and communication methods with management will likely involve some negotiation.
TOP TIP: Instant messaging platforms such as Whatsapp or Slack are usually best for small committees. Facebook and email bulletins can be effective methods to engage with larger groups of junior doctors.
Running a social media account
Maintaining an organisational social media account can require significant effort, rapid response times and constant surveillance of posts. Sharing the workload of writing posts and responding to others can make the role manageable and ensures variation of content.
TOP TIP: Social media when employed in a JDRG context is a portal to the workplace and unprofessional behaviours should be treated as they would at work. Establishing and publicising ground rules can help avoid any problems with confidential information or unprofessional behaviour.
Limitations
Some doctors and students may prefer to use social media platforms on a purely social basis [6], and many will be unwilling to engage due to a lack of familiarity with the chosen interface.
An additional limitation is that online forums can quickly become 'echo chambers' which reinforce ideas without appropriate challenge or critical debate. A way to prevent this may be to encourage open and frank debate, challenge peers and ensure that doctors with a variety of opinions are invited to participate.
Further applications of social media
Arguably the most valuable aspect of social media is that it provides measurable information in the form of online polls as well as qualitative data. This can then be taken to management to provide a case for change.
TOP TIP: Some platforms feature 'trends' which are tailored to every individual account. This can be used to raise and measure grassroots support.
Suggested further reading
'Likeable social media', by Dave Kerpen, explores how to engage people through social media platforms and encourage them to publicise your work.
Authored by Dr Jonathan Guckian, foundation year 2, Northern Local Education and Training Board