Candidates for FMLM Chair election 2022
Professor Mayur Lakhani CBE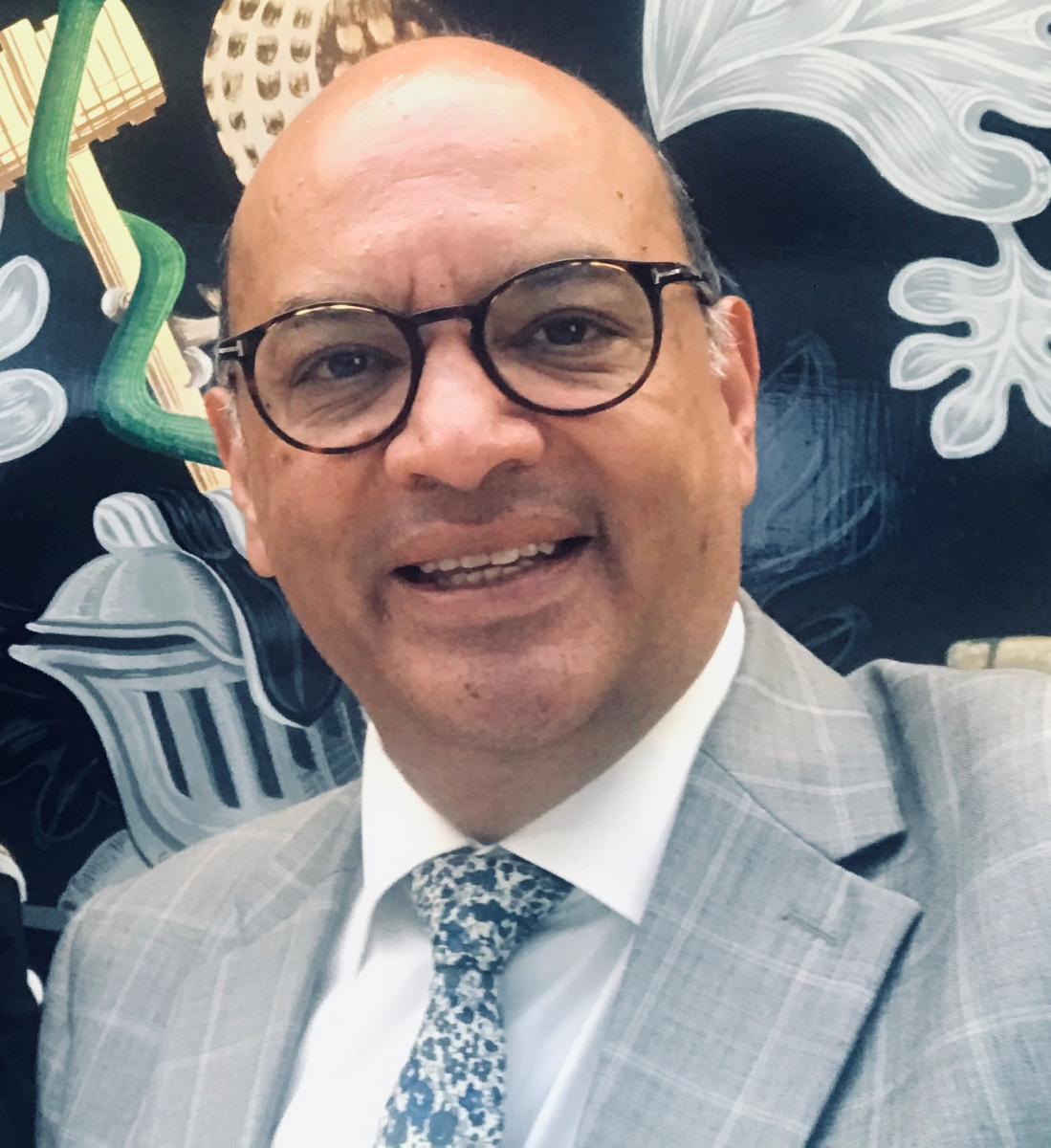 Personal Statement
When Asma (not her real name) was diagnosed with Stage 4 bowel cancer at a young age – a late diagnosis - it deeply impacted me. It exemplified the unwarranted variation in quality and of patients not being 'heard,' especially women and those from deprived backgrounds.
As a medical leader, I want to change this: by promoting high-quality clinical leadership. The achievements of the NHS during the pandemic confirm the crucial role of medical leadership.
I thank FMLM Members for electing me as their Chair in 2020. I now seek your mandate for a further two final years. Most of my tenure was during the lockdowns. The priority then was to secure the charity's survival, which we did thanks to our dedicated staff — this culminated in our highly successful face-to-face conference in November 2021, where I hosted a reception to mark our tenth anniversary.
We now have a dynamic five-year strategy, a greatly expanded clinical fellowship scheme, and ambitious research plan. We are, therefore, at a critical stage in our journey. I had a role in creating this vision and therefore am determined to lead the next phase of FMLM's journey. I have the energy and ideas to deliver our mission and can devote the necessary time as a working clinician.
I feel that I have the standing and credibility to continue to represent the FMLM nationally. My statement and CV demonstrate my compliance with the required criteria. I have had a twenty-five career in medical leadership at regional, and national levels. I have been both Chair and President of the Royal College of GPs. I am a senior and credible clinician with Fellowships from three royal medical colleges, a Senior Fellow of FMLM (by assessment), and most recently, a Medical Examiner Member of the Royal College of Pathologists (RCPathME). I am now Chair of the Clinical Executive of the Leicester, Leicestershire, and Rutland ICS, at the heart of system working.
I have many years of experience working at the Board Level as a Chair – including in the charity sector, with training and experience in corporate governance. I have regularly taken part in leadership development including high level coaching. I bring a non-partisan, multi-professional perspective and subscribe to, and promote our aims and values including new perspectives such as net-zero. I am in good standing.
I would pursue six goals:
1. Build Membership Services for all: irrespective of role, ethnicity, background, career stage (including students), and in all sectors, both NHS and non-NHS.
2. Ensure that leadership training, and certification meets the need of medical and dental leaders in a modern and fasting changing world.
3. Support Medical leadership in Scotland, Wales, Northern Ireland.
4. Support medical leadership internationally.
5. Deliver Chartered Status.
6. Create FMLM financial and organisational sustainability.
It will be a privilege to champion and spear-head excellence in medical leadership, to grow our discipline. My vision is that all medical and dental leaders become Faculty Fellows as an enabler for great patient care everywhere.
Professor Jacky Hayden CBE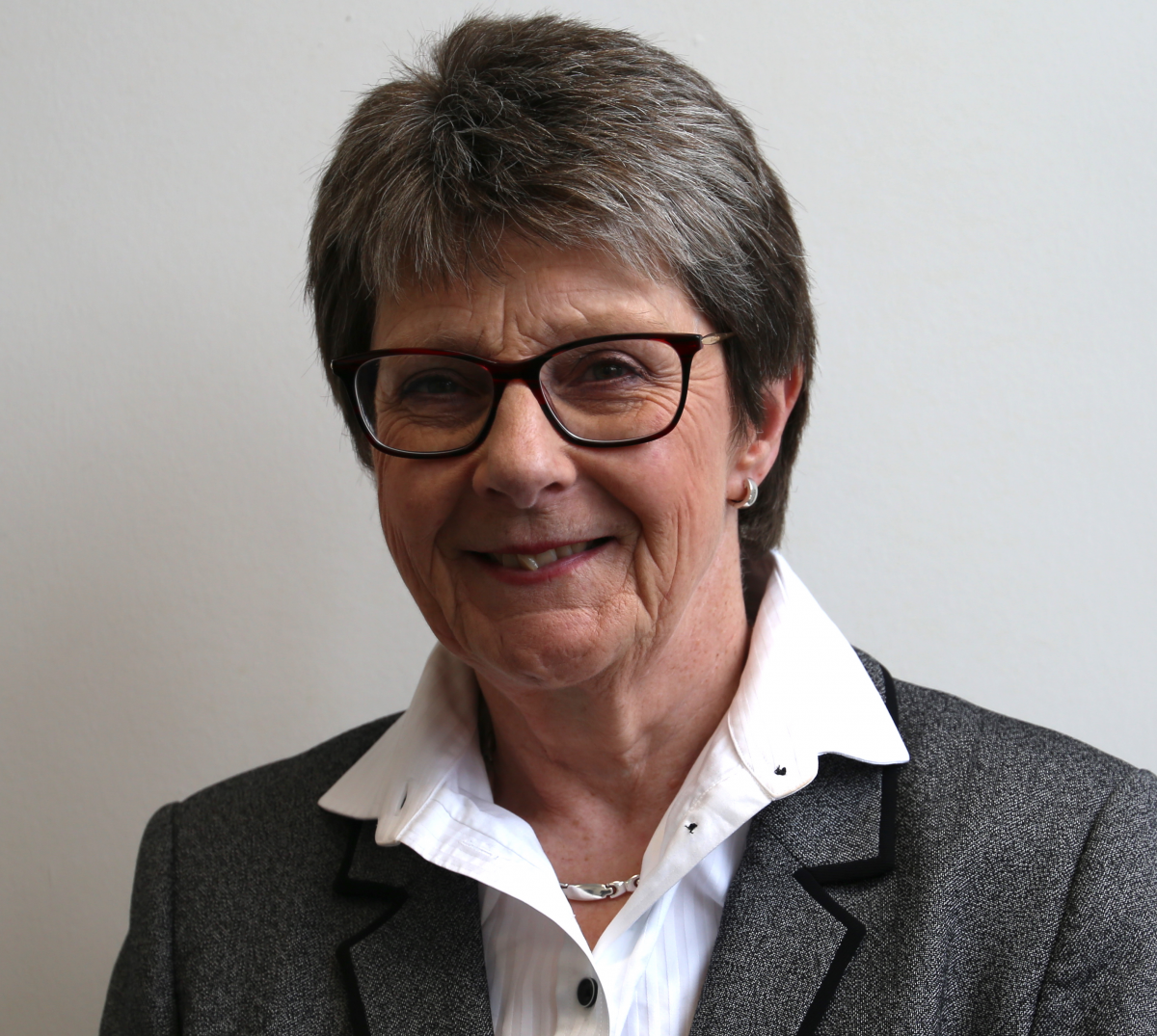 Personal Statement

I am standing in the election for Chair of the Faculty of Medical Leadership and Management because I value highly the work of FMLM and believe that I have the skills, experience and enthusiasm to contribute to the leadership of the Trustee Board. I bring three decades of experience as a senior medical leader, working as a successful Postgraduate Dean and Responsible Officer, Non-Executive Director and President of the Academy of Medical Educators. I also bring experience of engaging in leadership development, encouraging doctors and dentists to become the best that they can in the roles they aspire to.

Effective leadership in healthcare has always been important to me, I joined FMLM at its inception and was awarded founding senior fellowship in 2016. I have taken an active role in promoting and developing medical leadership; as Postgraduate Dean, I established a range of leadership development activities, including the first integrated clinical leadership training programme, encouraging medical and dental trainees to learn alongside management trainees. I represented North of England on FMLM Council, I am an assessor for FMLM fellowship and course recognition and have supported the clinical fellowship programme through action learning. I am currently working on our project to support workplace leadership development.

I strongly support clear standards, working with our teams to ensure that the FMLM leadership standards are recognised and implemented effectively. I have promoted standards for medical educators through the Academy of Medical Educators and as a GMC educational associate. The Academy's Professional Standards now include an additional level, recognising educational leadership.

I have a sound background as a clinical leader, working mainly in medical education, including experience working in and chairing national organisations. I am currently President of the Academy of Medical Educators, a charitable organisation, and have been a Council member and Trustee of the Royal College of General Practitioners. I uphold the Nolan Principles and endorse the importance of good governance, sustainability, risk and crisis management, personal accountability and holding to account in my roles as Non-Executive Director and Vice Chair of an NHS Trust and Committee member for the Medical Practitioner Tribunal Service. I have been recognised by the Health Services Journal as a top fifty inspirational woman.

I have a reputation for fairness and respect for others, valuing diversity, ensuring equity and building an inclusive culture. I believe that we all strive for excellence in patient care and we will achieve this more easily when we work in teams where there is a high degree of trust, humility and respect for others and one where we focus our activity on team goals rather than personal gains. I am committed to quality improvement and innovation, supporting the establishment of the Clinical Entrepreneur Programme and encouraging a culture of sustained quality improvement.

I hope that I bring the necessary qualities to lead the FMLM trustees to support the executive team in championing, influencing and developing excellence in medical leadership to drive continuous improvement in health and healthcare.