Our work and clients
What do our clients say?
We are delighted to see the real difference our development programmes are making to clients. The following feedback came from independent evaluation of our programmes.
Read testimonials from real people who have worked with FMLM Applied to overcome struggles and build practical solutions.
Programme sponsors
Sponsors were assured by the:
Reputable organisation with skilled, respected facilitators that they have engaged for leadership development
Value of a bespoke design, tailored to participants in a facilitative approach, with indepth understanding of site-specific issues
Complementary team of facilitators who understand tools and experience in practice, are willing to support, challenge and hold participants to account and intended action.
"You have to do this, there is no greater opportunity for jobbing GPs to take time to reflect and develop their personal skills in this torrid time for the NHS."
Individual participants
Those on FMLM Applied programmes became:
Focused, with greater clarity of purpose
More confident and self-aware, with the courage to take on leadership roles
More creative and innovative in their thinking
Better prepared for managing challenging colleagues and difficult conversations
Clearer in their understanding of complex NHS structures and systems
More connected with their peers
Familiar with organisational psychology and leadership approaches.
Teams
Teams experienced:
More collaborative working: intra- and inter-professionally
More actively engaged clinicians in leading and managing
Better team-working and improved performance
More joined-up, honest and open relationships across teams and networks
More medical leaders developed in-house
Improvements due to new services and ways of working.
"…interactive workshops which created a working compact within the group for actions and activities which built trust, open communication, an understanding of others issues and a 'delivery mindset'."
Organisations
Read more about how we can support organisations by creating bespoke programmes that target your specific challenges.
Organisations found:
Better medical engagement
Fewer medical vacancies
Better understanding of individuals' skills and experience
Fewer admissions, improved mortality and other quality and safety indicators
More and better integration from GP practices with other services
More engagement with leadership roles.
Read real life case studies from our past successes, you may recognise similar issues and targets your organisation are looking to change.
If you are interested in discussing what an FMLM Applied programme would entail, please fill out this short form and we will get in touch.
How do we support Organisations?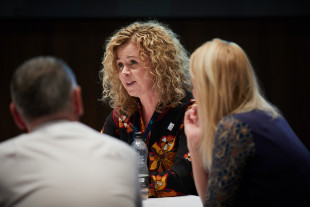 FMLM provides bespoke support to teams and organisations, tailored specifically to meet the unique challenges facing each healthcare organisation.

Read more about how we support you to bring positive change to your organisation.
Testimonials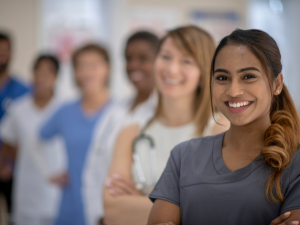 FMLM Applied pride ourselves on giving people the tools and practical solutions to overcome their specific issues and hurdles.
Read our feedback from people just like you who we have supported.