FMLM Senior Clinical Fellow Scheme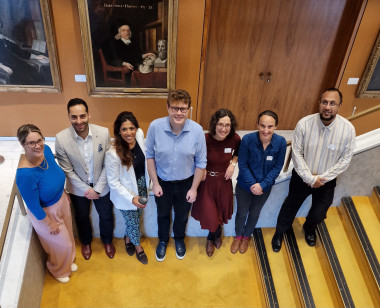 This Senior Clinical Fellow Scheme (SCFS) is sponsored by the National Medical Director of NHS England, and managed by the Faculty of Medical Leadership and Management, the UK professional home for medical leadership.
The vision was to establish an expanding portfolio of diverse clinical leaders that have the confidence and competence to take accountability for advancing outcomes for patients.
The aim of the scheme is to nurture leadership mastery through an apprenticeship approach, designing and coordinating leadership stretch experiences in combination with reflective practice and an advanced leadership development programme.