FMLM Conference 2024
Tickets & Prices> Programme> Speakers> Posters> CPD> Sponsorship>
Conference Theme & Objectives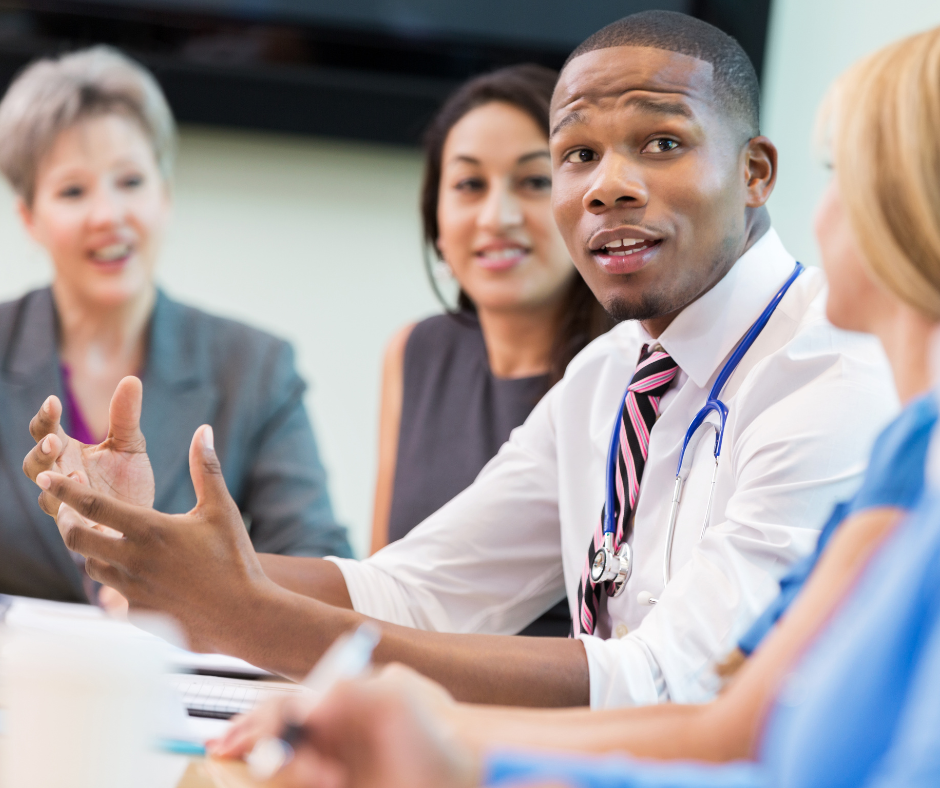 The FMLM annual conference offers a great platform for healthcare professionals to gain knowledge on the latest healthcare leadership research and trends. The conference provides a unique opportunity to make meaningful connections within the healthcare industry, expand networks and enhance professional development.
Join friends, colleagues, scholars and inspirational leaders in the vibrant city of Manchester at the FMLM Conference 2024. The programme incorporates leadership learning from the latest advancements in national and regional trends, career transitions, sustainability, research, AI technology, and more.
Come together, learn and collaborate to shape our thinking, our efforts and our future plans to better serve our patients.
At the 2024 conference we will place value on bringing people together in person by making extra time and space for collaboration, workshopping and networking.
Early bird ticket savings are on sale now.
Tickets & Prices> Book a Seat>
Programme
As the final programme takes shape, we're pleased to share more details about what attendees can expect from the conference. Here are just some of the exciting sessions on offer:
Integrated care - The national debate
Integrated care - The regional approach
Leading to safety: threats and responses to climate change
Differential attainment and ethical recruitment
Creating a sustainable healthcare workforce
Technology and how we deliver healthcare
Undergraduate Leadership - supporting student and faculties
Harnessing data for innovation and Improvement
Women In leadership: A celebration and call for enhancement
Overall, our goal is to create an inspiring and thought-provoking event that will equip clinicians at all levels with the skills and insights they need to improve patient-centred care, through inclusive clinical leadership.
Speakers
We are excited to announce that over 50% of our speakers are now confirmed, with more speakers being agreed daily. Attendees of the conference can anticipate a broad range of perspectives and insights from experts in their field. Here is a snapshot of just a few...
Professor Sir Stephen Powis
Sir Stephen Powis is the National Medical Director of NHS England and Professor of Renal Medicine at University College London
Steve Brine MP
Chairperson, Health and Social Care Select Committee
Professor Dame Clare Gerada
Co-chair of the NHS Assembly and past president of the Royal College of General Practitioners
Professor Sir Simon Wessely
NHS Board Member and Past President Royal Society of Medicine
Professor Dame Helen Stokes-Lampard
Helen Stokes-Lampard is a Professor of GP Education at the University of Birmingham and a GP Principal. She has just completed a three-year secondment (2020-23) as Chair of the Academy of Medical Royal Colleges. Additionally, Helen is the founding Chair of the National Academy for Social Prescribing.
View all confirmed speakers> Poster Entries> Book a Seat>
Location & Time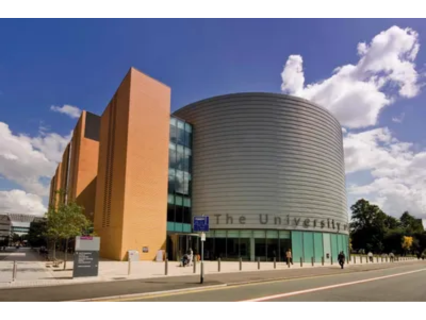 A two-day event at the prestigious University Place conference space at The University of Manchester.
Address: University Place, The University of Manchester, Oxford Road, Manchester, M13 9PL
Trains: Manchester Piccadilly mainline station is just 2.5 hours from London and only a 5-minute walk away from the main campus of The University of Manchester.
Parking: The multi-storey car parks at both Booth Street East (M13 9SS) and Higher Cambridge Street (M15 6AR) offer paid public parking and are convenient and within easy distance of the conference.
Hotels: There are many options to stay in the city, the 4* Hyatt Regency is conveniently located at the heart of the Oxford Road campus and the Premier Inn has multiple sites in the city.
Tickets & Prices

Early bird tickets available. Book today!
2-Day early bird ticket prices
Delegate Early Bird - £449 (save £150)

For medical and dental professionals and non-medical professionals band 8 and above

Subsidised Delegate Early Bird - £269 (save £100) For medical trainees, SAS doctors, Physician Associates, Advanced Clinical Practitioners, non-medical practitioners band 7 or below.
Student Early Bird - £169 (save £30) For healthcare and medical students at undergraduate level.
To provide flexibility we are pleased to offer the option of a limited number of 1-day ticket.
1-Day early bird ticket prices
Delegate Early Bird - £299 (save £100) For medical and dental professionals and non-medical professionals band 8 and above
Subsidised Delegate Early Bird - £189

(

save £70)

For medical trainees, SAS doctors, Physician Associates, Advanced Clinical Practitioners, non-medical practitioners band 7 or below

Student Early Bird - £109 (save £60)

For

healthcare and medical students at undergraduate level.
Group Booking Savings
Group bookings of 10+ can receive a 10% discount when booked via invoice. Contact
events

[at]

fmlm.ac.uk
with your group booking enquiry details.
Poster Competition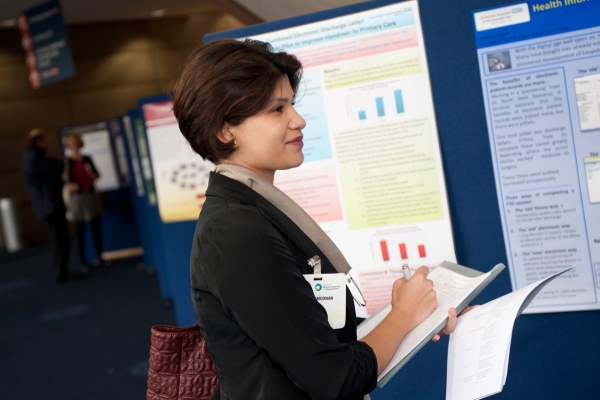 Showcase projects, share learnings from strategies or experiences, and connect with fellow authors and colleagues at the conference. Get your event ticket now ahead of shortlisting.
Feature your project at the event and event app
Get a certificate and prize for your work
Inspire and educate others with your work
Raise your profile with colleagues
A chance to be announced a category or overall poster competition winner
Work seen and judged by prominent national leaders
Poster Themes
Posters will be displayed by the chosen theme. Local, national and international work is encouraged. You can only submit your work once, with a number of themes to choose from:
Learning leadership - Leadership can thrive when we learn from our mistakes. A no-blame culture encourages growth and continuous learning. Submissions should showcase how learning opportunities have had a positive impact.

Leading together - Submissions that demonstrate the impact of collaboration between healthcare professionals and / or non-healthcare settings and other sectors for the specific purpose of improving patient care. We welcome real examples of collaborative leadership and insights from research on this topic from national and international healthcare and academic colleagues.

Leadership for sustainable healthcare - Submissions are welcomed from national and international colleagues which show leadership in delivering more sustainable workforce practices and healthcare options for service users.

Supporting diverse and inclusive leadership - More needs to be done to increase diversity and inclusivity in healthcare leadership. We welcome submissions of leadership initiatives, projects and research that endeavour to tackle this.

Leading innovation for higher quality care - Incorporating innovation into healthcare design can significantly improve patient outcomes and overall quality of care. Submissions should demonstrate how embracing innovation including digital has created healthcare environments that are more efficient, effective, and patient-centred.

Healthcare leadership research - Submissions are welcome which describe emerging and current research in healthcare leadership from academics and practitioners across all health and care fields. A selection of submissions to this category will be invited to share their research in a rapid-fire lunchtime presentation session on Wednesday 27 March.
The Competition Process
Submission: The competition will open for abstract submissions on 22 September and will close at 12 noon, 8 December 2023.
Shortlisting: Abstract submissions will be reviewed. Successful entries will be invited to design posters for display.
Registration: You must be registered for the conference by 5pm on 18 December 2023. Take advantage of early bird ticket prices and book your ticket today.
Poster Display: Registered successful authors will be given details for the next steps, the poster guidelines, key dates and uploading instructions.
Awards: Following judging, at the conference, the final category winners and the overall poster competition winner will be awarded. Overall winner will win their conference fee value.
Venue Accessibility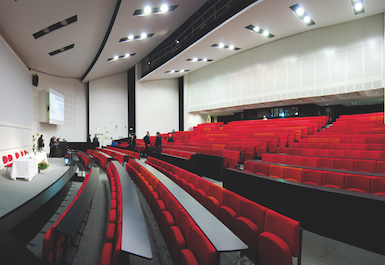 FMLM aim to make events as accessible as possible. If you have specific access requirements, please indicate these at registration or get in touch by emailing the team events [at] fmlm.ac.uk
Conference location: The venue at the University of Manchester is well thought out for accessibility. University Place where the conference is hosted has flat floored entrances with lift access to all floors and accessible toilets on all floors near the lifts.
Booking: Please indicate on your booking if you require wheelchair access or hearing loop requirements so we ensure this is all in place in advance so you can focus on enjoying the content of the conference during your visit.
Parking: Parking for blue badge holders can be arranged. Once you have booked your ticket to secure a blue badge parking space please email events [at] fmlm.ac.uk with your full name and vehicle details by 10th March.
Tickets & Prices> Book a Seat>
CPD Benefits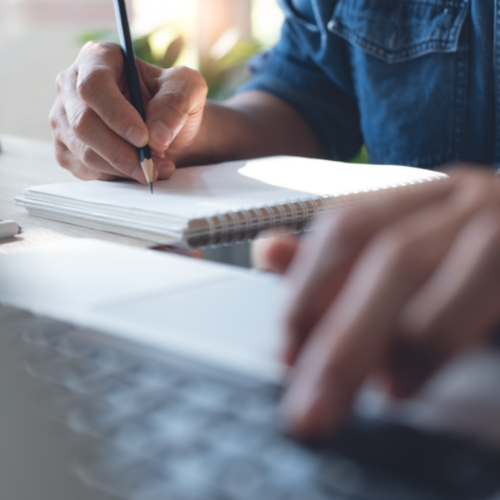 Gain 12 CPD points upon registering and attending the two-day conference. This event promises to inspire and educate no matter your clinical level or the size of your organisation.
CPD accreditation will be confirmed via email after the event; subject to attendance and completion of a conference evaluation survey.
Tickets & Prices> Book a Seat>
Sponsorship and exhibition
Participating in our upcoming conference as a sponsor is an excellent opportunity to engage with future leaders, such as junior doctors and healthcare professionals, and key leadership figures and decision makers, including Medical Directors, CEOs, Chief Clinical Informatics Officers, Chief Medical Officers, Healthcare Managers and more.
Sponsorship of the conference offers the opportunity to:
Introduce your brand to a clinical audience of up to 600 delegates
Access key decision makers and generate leads
Book 1-1 meetings with your target attendees
Generate leads and new business
Raise your brand profile
Showcase your brand and collateral
There are a number of flexible packages on offer to suit all budgets and requirements so capitalise on this targeted and cost-effective marketing opportunity by becoming a sponsor or exhibitor today.
Additional information
Cost
Early Bird Tickets from £109