Great Ormond Street Hospital: MILE Lite Programme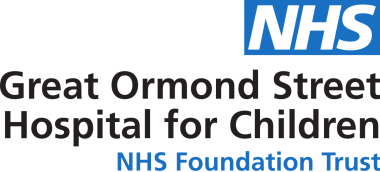 Great Ormond Street Hospital (GOSH) is one of the world's leading children's hospitals. Since its formation in 1852, the hospital has been dedicated to children's healthcare and to finding new and better ways to treat childhood illnesses.
Our mission is to put the 'child first and always', which is to help the sickest children with complex health needs to fulfil their potential. To turn our vision into a reality we have defined four priorities:
Our 'Always Values' are to be:
'always welcoming',
'always helpful',
'always expert'
and 'always one team'
One of our strategic priorities is to make GOSH a great place by investing in the well-being and development of its staff. To this effect we launched the GOSH Learning Academy in 2019 with an ambition to build a growing portfolio of exemplary multi-professional development programmes tailored for those working in paediatrics.
About the programme
The MILE Lite programme is an open access development programme for doctors in training, new consultants, and international medical students. Trust clinicians can participate in Mile Lite as a standalone development programme or as a steppingstone to the MILE programme. See MILE programme for further details.
MILE Lite provides participants access to four interactive leadership modules:
Leadership Awareness
Leadership 4 Teams
System Leadership
Nurturing & Navigating Change
Participants will:
Develop an understanding of self, teams and system
Develop an understanding of how to navigate, reveal and nurture the inherent potential within themselves, within teams and systems.
Develop a deeper understanding of the key elements of leadership, leading teams and system leadership
Explore the principles, wisdom and impact of emotional, social and relationship systems intelligence
Develop an understanding of diversity, inclusion, and holding multiple tensions
Develop an understanding of leading change, exploring the science of change and the relational and emotional aspect of change.
To find out more about this programme, please visit the GOSH learning academy.
Additional information
Competencies
Demonstrating personal qualities, Working with others, Managing services, Improving services, Setting direction
FMLM standards
Self awareness and self development, Personal resilience, drive and energy, Effective team work, Cross-team collaborations, Corporate team player, Corporate culture and innovation