Norfolk and Norwich University Hospitals: Developing Clinical Leaders Masterclass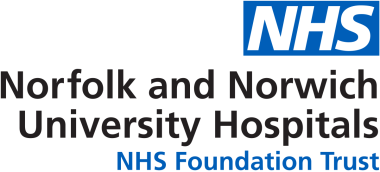 Norfolk and Norwich University Hospitals NHS Trust is one of the biggest teaching Trusts in the country with more than 10,000 staff. We attract some of the best and leading clinicians from across the country and we are proud that our workforce represents 94 countries from across the world.
The Developing Clinical Leaders Masterclass programme is a nine-month development programme designed to provide leadership development to doctors in training (ST2+ to ST8) as they look ahead to consultant positions.
The programme aims to:
develop leadership skills including compassionate leadership, understanding your own leadership style.
help you to present your ideas effectively
help to inform quality improvement projects
enhance understanding of NHS process and policies.
develop insight into the role of a senior leader.
This programme carries CPD Credits.
This programme is for Trust staff, if you are interested please contact your local medical education team. For more information about the Norfolk and Norwich University Hospitals NHS Foundation Trust, please visit nnuh.nhs.uk.
Additional information
Competencies
Demonstrating personal qualities, Working with others, Setting direction
FMLM standards
Self awareness and self development, Personal resilience, drive and energy, Effective team work, Cross-team collaborations