Testimonials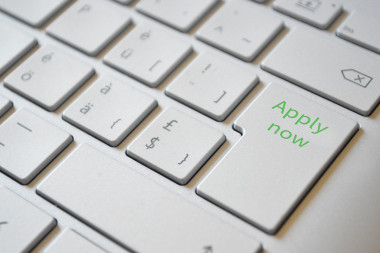 Read our feedback from current and past PCN incubator participants
You can also download a case study example on the right of this page.
"It has helped us bond as a group, clarify the issues and problems, and develop the leadership skills we need, dealing with things jointly as a group. A very constructive 6 sessions which have made me think outside the box" (PCN Co-Director)
"It has been brilliant protected time to focus and think and we'd like to continue as a group. It has been good for us internally and great to also share our learning with our member practices. It has helped us maintain momentum and I thoroughly enjoyed it" (Practice Manager)
"The psychological safety we worked on in an early session has really become embedded into the group and we have built very strong relationships. The blend of theory and practice has been great. It has been a chance to learn about new ideas and concepts and apply these in practice" (Community Trust Manager)
"We set up our group as more than a primary care group – we wanted to get into broader community engagement. We have had specific work to focus on in this area, and this programme has held us together in a really healthy process to make progress" (PCN Clinical Director)
"As the only person in the group from the voluntary sector, it has been really positive, helping us to break down barriers, and seeing how we all have different takes and ideas on things. The protected time is so useful" (Wellbeing Facilitator, Voluntary Sector)
"This is the first thing I've worked on as a GP where we are connecting and working together as people, beyond the judgements and constructs and rules we usually have when we are working with people from other agencies. We have got past our assumptions about each other based on professional role - to understand how much value everyone can bring" (GP)
"I think we have learnt to be very open and honest and I am learning to be less blunt! In some ways I have learnt to listen more and say less and spend time thinking, which has been helped by the input and theory here and there" (GP)
"We have definitely built some shared capital from our work together, which will help us with the rocky 6 months ahead. Engagement in our PCN meetings has increased by 110%" (PCN Clinical Director)
"Life is busy for PCNs and their partners. There is always a trade-off between spending time on learning versus using the time to get on with the myriad of tasks that will enable PCNs to flourish and offer the best to their patients. This has certainly been worth the time invested for us. Very experienced and flexible facilitators leading the programme" (PCN Clinical Director)
"You helped us with reimagining our approach to engaging colleagues remotely and with reframing our approach to handling controversies amongst our practices. Of course, not everything is rosy in our garden, but 6 months on, we can clearly see, hear and feel the outcomes of this development programme" (PCN Clinical Director)
"We found the programme really valuable. The protected time and the combination of the structure and support provided by the facilitators, along with the absolute flexibility to focus on what we felt was important at the time, led to some really good outcomes for our PCN. Our meetings have become more productive and we came up with some really useful ideas during our learning sessions which have helped our network develop and work together much better. It also gave us insight and skills that have been useful to apply to other areas of work eg practice issues, teaching etc. Really grateful to the facilitators, and would definitely recommend the programme" (PCN Clinical Director)
To apply for the programme with a group of six to eight colleagues who are jointly leading your PCN, please register your interest by emailing applied [at] fmlm.ac.uk.
To apply for the programme with a group of six to eight colleagues who are jointly leading your PCN, please register your interest by emailing applied [at] fmlm.ac.uk