MSG - University Reps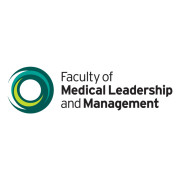 The Faculty of Medical Leadership and Management is seeking engaged and enthusiastic individuals to serve as the
University Representative
within the organisation's Medical Student Steering Group.
The Medical Student Steering Group (MSG) is a representative group within the FMLM that exists to:
represent the views and interests of Medical Student members of FMLM
promote the work of FMLM and to provide its members with access to a wide range of services and resources to support their leadership aspirations
maintain a network of university representatives from each of the UK-based medical schools.
As a University Representative, you will work to support and fulfil the MSG's aims of increasing opportunities for leadership development amongst medical students, whilst promoting clinical leadership in line with the FMLM's aims and standards. You will be expected to collaborate with other university reps, host local events, promote medical leadership and management, and liaise with your fellow MSG members.
As a member of the MSG, you will have opportunities to:
Develop you own leadership competencies
Receive coaching and mentorship from the FMLM's National Medical Director's Clinical Fellow, FMLM networks, and other FMLM staff
Influence the direction and development of FMLM services and resources
Publish thought pieces and blogs on the FMLM website
Contribute to educational webinars and podcasts
The MSG's goal is to establish a network of university representatives across each UK-based medical school, with one representative per institution.
Additional information
Application deadline:
1 September 2023 - 5:00pm