A new leadership pathway opens in England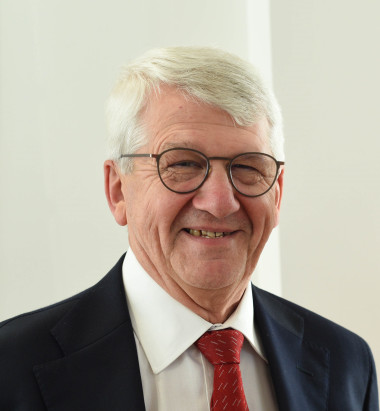 By Mr Peter Lees
FMLM Chief Executive
Timed perfectly for our 10th anniversary – and reflecting 10 years of producing and delivering national clinical fellow leadership development schemes – we are proud to announce a partnership with NHS England and NHS Improvement to deliver a new clinical fellow scheme, which will support leadership development in each of the seven NHS regions in England.
FMLM has partnered with NHS England and NHS Improvement People Directorate to deliver and manage two significant workstreams that directly support the NHS People Plan 2020/21. This includes a multi-professional, region-based clinical fellow scheme for aspiring leaders across all clinical groups, as well as continued development support for the alumni from this and other FMLM-run national schemes, through a formal, sustainable programme on completing the clinical fellowship.
We begin recruitment immediately for 28 aspirational clinicians, from doctors in training, dentists, and pharmacists, to allied health professionals, nurses, midwives and healthcare scientists. Four clinical fellows will be placed within each of the seven NHS regional teams in England and will be offered equal access to the new and evolving integrated care system agenda. This will grow to 49 clinical fellow posts from 2022.
The clinical fellowships will be offered at less than full time, to allow clinicians to maintain their clinical roles while leading projects that contribute to regional and national priorities, including the recovery, reset and implementation of learning from Covid-19.
It is testament to the hard work and dedication of the FMLM team that we have been entrusted to deliver one of the key commitments of the NHS People Plan, to expand opportunities to strengthen clinical leadership capacity and create a development pathway to senior leadership roles.
Professor Mayur Lakhani, FMLM Chair, shared his thoughts:
"This is a significant achievement and a glowing endorsement for the work and vision of FMLM.
"For the past 10 years, FMLM has produced and managed the National Medical Director's Clinical Fellow Scheme and supported the sister schemes in Wales, Scotland and Northern Ireland. More recently, the Chief Dental and Chief Pharmaceutical Officers have entrusted their leadership development schemes with us, and last month we were delighted the Chief Scientific Officer also launched their clinical fellow scheme with FMLM. This means more than 300 clinical fellow alumni have now passed through FMLM-managed clinical fellow schemes.
"At such a difficult time for healthcare nationally and globally, it is a huge privilege to be given the green light to pursue our objective of developing clinicians to become better leaders to improve patient care."