A foray into the 'dark side'
Dr Sanjay Krishnamoorthy shares his experience about being on the National Medical Director's Clinical Fellow Scheme class of 2014-2015.
When I embarked on the National Medical Director's Clinical Fellow Scheme, I don't think I was cognisant of the journey I was about to undertake. Looking back now, there are certain reflections which have been imprinted into my psyche and will have an impact on me as I go back into clinical practice.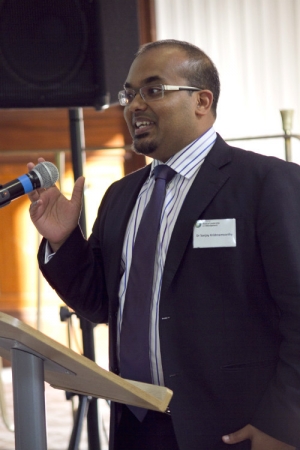 The first is that I worked harder this year than I have ever done in a clinical job. Harder than I thought I would have to work, and notably, harder than colleagues thought I would work. Phrases such as 'going on a yearlong break from the real world', 'moving over to the dark side' followed me on my last few days as a clinician prior to taking up this post. This leads me to reflect that there is a significant gap to be bridged between managers and clinicians' understanding of each other's roles in providing safe and effective healthcare. The caricature of the 'dark side' is not conducive to recognising that there is a significant back room engine to the NHS which needs to function effectively for the frontline staff to provide care.
The year was also a personal journey for me in 'grown up' leadership. I spent my year working with Sir Mike Richards at the Care Quality Commission (CQC). The environment was empowering, one in which I was encouraged to take on projects and assume roles where I felt I could maximally affect positive change, and was provided support and mentorship to do this. Through the year, I focused on working collaboratively with other healthcare organisations, leading reviews within the CQC into our inspection methodology to crystallise the standards against which trusts are held accountable.
Documents produced were forward-facing, improving the transparency of the inspection process and signposting standards of good care for trusts to benchmark against. Working closely with the Health Quality Improvement Partnership (HQIP) team, I led a project into developing a 'Clinical Effectiveness Dashboard'. In order to achieve this, we met with clinical leads from over 25 national clinical audits to identify the key metrics from each clinical audit to populate the dashboard. The aim is for the dashboard to rationalise large amounts of data from clinical audits into an overview of the effectiveness of care provided in an organisation for the governance leads at trusts, thereby helping target quality improvement in a meaningful fashion.
This, amongst a number of internal projects within the CQC, required me to work in a different way, with varying deadlines and a pattern of work which was alien to me. As a specialist registrar in acute medicine, I have been trained to work to short deadlines during which we seek to stabilise and discharge patients home and when one leaves hospital at the end of the working day (albeit sometimes late), you can switch off from work life. Projects I took on this year required me to work to three and six month deadlines with an inherent ability to take work home. This required forward planning and a different set of organisation and prioritisation skills. My life became very quickly ruled by my calendar and email inbox and I had to work very hard to maintain a healthy work life balance. As I write this blog at 12:43 on a Sunday afternoon, with the sun blazing outside, I realise that I did not always get the balance right, but I have definitely acquired a new skill set which I am richer for.
My key reflection over the last year, having participated in the comprehensive inspection of more than 15 Acute Trusts is that, whilst there is some variability in the clinical practice amongst clinicians, the true predictor of quality of care delivered and the area where I saw maximum variability in practice is in the leadership within the NHS. Leadership breeds culture, and I saw, first hand, the effects of both good and poor leadership. I have seen inspirational leadership in financially challenged organisations providing laudable care. Therefore, if I had a magic wand and could in an instant either increase the funding to the NHS or improve the leadership that underpins it, I would choose leadership every day of the week.
I am left with no doubt that the true leadership challenge for me as an individual is going forward, and in my ability to carry lessons learnt from this year back into clinical medicine to ameliorate my practice and the environment I work in.
About the author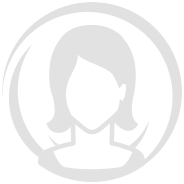 Dr Sanjay Krishnamoorthy was part of the National Medical Director's Clinical Fellow Scheme - class of 2014-2015 - having worked with the Care Quality Commission.
He is a specialist registrar in acute medicine with a special interest in medical leadership and management, and in particular, the role of junior doctors as current and future leaders with the NHS.