As a junior doctor, why am I interested in medical leadership?
How it started
My journey began in 2007 at Bristol University's Faculty of Medicine. I had applied to read medicine on the back of a few experiences as a student that had inspired me to want to make a difference to people's lives. I had worked closely with staff in a dementia unit and also in a school for children with intellectual disabilities. Through these experiences I saw an opportunity to combine medical science and leadership to support others to live healthier, happier lives.
In 2008 I met some entrepreneurs and I became very interested in how their world could achieve change at lightning speed, which seemed slightly at odds with the pace of change I had become used to in medicine. In medicine people spoke of the breakthrough of the year or decade, in enterprise it was the breakthrough of the hour or day.
Fortunately, the opportunity arose for me to help establish a start-up company whilst I was intercalating. For obvious reasons this was not the optimum time to get involved, however, I loved it. I loved the freedom to innovate. I loved the freedom to rapidly prototype products and try out new ideas and I loved the freedom of being able to lead a team and see how my influence affected their performance.
I came to a crossroads at the end of intercalation where I considered leaving my medical studies altogether. I decided to continue because of my original motivations for a career in medicine but under the proviso that I would be able to use the skills I had acquired during my time running a start-up to benefit and support the NHS as a junior doctor.
Foundation years
August 7, 2013, was my first full day on the wards and I was terrified. I remember the daily apprehension of going into work and not always knowing whether I would know what to do, a feeling I think many junior colleagues have felt. Yet the experience was great, I really enjoyed the interaction with patients, relatives and colleagues.
However, I quickly began to notice some small issues in the large organisation I was working in that I thought could be solved very rapidly. Firstly, I didn't understand why the manually entered door codes for accessing clinical rooms were not protocolised across the hospital so that when I was on-call I didn't have to remember a long list of numbers or disrupt someone else from their job to tell me. And secondly, when I finally gained access to the clinical rooms I didn't understand why the layout for the equipment was different for every ward.
So I decided to do something about it but it became clear that, although the ideas were positively received initially, there were numerous barriers to implementing change in a large organisation. To me these changes were simple and made sense. I had other ideas around cost improvement projects and making changes to electronic prescribing systems, however I thought this might be a bit too much to attempt considering the challenges to achieving simple changes.
My main frustration was that having previously worked in a start-up environment, there were many things that were different to working in a large organisation. Small companies tend to be agile, adaptable and move at pace, organisational hierarchy tends to be absent and operational processes less complex. I recognised that my issue was not a lack of ideas but a lack of understanding of the NHS. So I thought that if I wanted to achieve change at scale, rather than small isolated interventions, I needed to understand the world of medical leadership and management.
Now
This is why I am here today. I am a National Medical Director's Clinical Fellow, a scheme sponsored by Prof Sir Bruce Keogh and managed by the Faculty of Medical Leadership and Management, currently working in the New Care Models Programme at NHS England. Although I applied to this fellowship initially out of frustration that I could not achieve change on the frontline, the lessons I am learning now will hopefully equip me to support change when I return to clinical practice.
In the last two months I have worked closely with NHS England staff and management consultants to understand health policy, organisational structures, culture and strategy. I have learnt some of the nuances of working in a larger organisation and how its size is not necessarily a barrier to achieving change at scale and pace. This year I am acquiring skills that are helping me to understand the NHS at a national and local level.
Future
I think this is a really important time for junior doctors to get involved in medical leadership and management. Junior doctors must be recognised for the value they can bring in transforming and delivering services. As principle agents at the interface between patients and healthcare service providers, they often have innovative ideas with the potential to improve quality of care and patient safety. However, they frequently lack the leadership and management experience or adequate support to implement them.
Providing a platform of education and mentorship through which junior doctors are encouraged and taught how to contribute their ideas to the shaping of the NHS is necessary if they are to develop the appropriate skills to become future clinical leaders. This is why schemes such as the National Medical Director's Clinical Fellow Scheme and the Darzi fellowship are so important in fostering tomorrow's leadership talent today.
About the author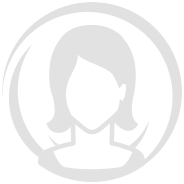 Luc is a National Medical Director's Clinical Fellow at NHS England to Professor Sir Bruce Keogh, working with the New Care Models Team to implement the Five Year Forward View.
He is interested in healthcare enterprise, management and leadership. These interests stem from his role in supporting a start-up at Bristol University, for which he was awarded the inaugural Research and Enterprise Development Scholarship.