Coaching: focused on you achieving your goals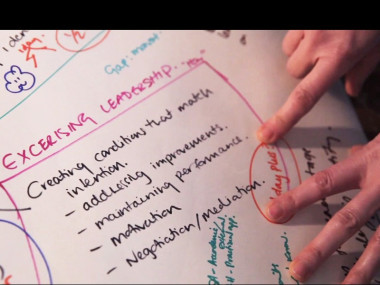 Katherine Foreman, executive coach and member of the FMLM coaching network, looks at how coaching works and highlights the case of one GP.
Coaching is a very effective leadership development tool and one which is widely used in the NHS for career-related decisions, getting the work-life balance right, stress management, time management, handling transitions and increasing resilience. Through focused questions within a structured framework, coaching enables individuals to develop learning and improve their performance.
Coaching sessions are confidential, based on trust and focused on an individual's own goals and development needs. Typically, a qualified coach will question, listen, summarise, support, offer hypotheses and work with the client to overcome issues, obstacles and build confidence. The coach's role is to anticipate, analyse, challenge patterns of thinking and to provide a high level of support in helping an individual to achieve their goals. S/he will also help to explore all of the issues, reveal blind spots, identify patterns, ask insightful questions and help individuals to arrive at decisions and to take action. While coaches can make suggestions and provide advice, the best solutions usually come from the individual themselves who then puts them into action. Whilst coaching is conversational, questions are aimed at increasing an individual's self-awareness by provoking thinking and challenge.
I recently coached a GP who is a CCG locality chair and clinical lead. He is a quiet, dedicated and compassionate person who has aspirations of becoming a senior NHS leader and his CCG Chair suggested he had some developmental coaching. During our coaching sessions we focused on what was important to him, including his leadership ambitions, how to reduce the number of sessions at his practice to enable him to increase his involvement at the CCG, improve his knowledge of the wider NHS and build his confidence at meetings. We created a safe environment where we explored these topics using some psychometric assessments to help develop his self-awareness, I provided challenge and feedback and he completed a 360-degree feedback assessment.
As a result of his coaching sessions, my GP client knew how he was likely to respond in what he perceived would be a difficult and intimidatory encounter; he used part of one coaching session to work on developing different strategies which he then practiced with me and I provided him with feedback. He then went ahead with the discussion and was able to tackle the issues sensitively, in an authentic and tactful manner. As a consequence, his credibility and his confidence grew.
A crucial element of coaching is an individual's willingness to undertake assignments between sessions, which my client did readily, in order to test out new ways of working to obtain direct feedback.
At our last session we reviewed how my client had changed over the year and that he has now been invited to join the CCG governing body, reduced his clinical sessions at the practice, feels more in control of his time and is consequently enjoying his wider portfolio. He is now willing to admit that he doesn't know all of the answers in his CCG role but has created stronger relationships with the managers he is working with and is on a national leadership development programme.