Covid 19: learning the lessons, adapting the experience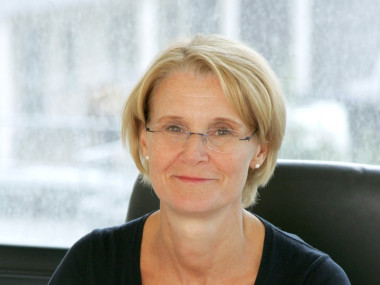 by Dr Cathy Jack
Chief Executive, Belfast Health and Social Care Trust
Darwin wrote in, 'The Origin of the Species': "It is not the strongest of the species that survives, not the most intelligent that survives. It is the one that is the most adaptable to change."
It has been an incredible three months and the health service in Northern Ireland, like the rest of the UK, has demonstrated time and time again that it is agile, and fleet of foot. Staff have shown indefatigable courage, determination, and resilience and for all its flaws, the dexterity and flexibility of the health service has secured its rightful place in society for many years to come.
In my view we are always changing, always in flux. Almost daily we have new talent coming on board, better ways of working, innovative technology, and medicines and treatments which at one time we could only dream of. However, we need to continue to flex, to change, and to adapt if we are to serve our population in the way it deserves.
As Peter Lees and Paul Evans have written over the past two weeks, we must learn from our recent experience to inform how we will better adapt to what may be coming. As lockdown measures are eased in each of the four nations of the UK we need to reflect on what has worked well, and what has not. We need to hear the voices of our colleagues, our patients, and our communities; there will be national differences as well as similarities and they will be important to share.
While we have made it through the first wave of Covid-19 the epidemiology tells us there is likely to be a series of waves. And while this disease may change and twist and turn, we must be two steps ahead, countering each incursion with a response worthy of those who have given so much to this fight. Our patients, colleagues and communities deserve no less.
With further waves we need to be ready and between peaks we need to switch our focus to the displaced work. None of this is easy.
It is leadership and teamwork that has got us this far and providing we continue to adapt and be "adaptable to change", then we shall surely not simply survive, but we shall thrive.