Don't leave IT in a silo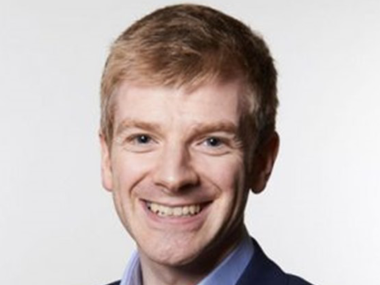 By Dr Tom Foley
Consultant psychiatrist, HSE Ireland; Honorary Senior Clinical Lecturer Newcastle University; Principal Investigator, The Learning Healthcare Project; and former National Medical Director's clinical fellow 2013/14
Recent events – not to mention the Covid-19 pandemic – have shown IT is a clinical leadership issue which needs to be central within every organisation's strategy.
The Irish national health system recently suffered a massive ransomware cyberattack that paralysed the entire national network for a month. Every computer in the health system had to be shut down. Worse, the hackers encrypted patient data, threatening to sell it wholesale on the dark web.
Even in the absence of such a catastrophe, health IT systems are generally expensive and many are disliked by clinicians. They often seem designed to report data against imposed targets rather than to provide clinically useful information. Too often, they are little more than a clunky digital version of the paper note.
Despite this risk, cost and dissatisfaction, the digitisation juggernaut rolls on. All GPs and most large providers in the UK have now installed Electronic Health Records. More and more care pathways are being adapted or completely redesigned by adding technology. This trend has been accelerated by the pandemic.
As a clinical leader, is this transformation something that you can afford to leave to the IT Department or is there something that you can do to improve the situation? The Health Foundation funded the Learning Healthcare Project to find out and we have just published the report, Realising the Potential of Learning Health Systems.
We believe by transforming our organisations into Learning Health Systems (at the local, regional or national level), we could enhance outcomes and experience for patients, improve value, reduce variation, generate new knowledge, apply existing knowledge more reliably, make better use of our IT investments and boost clinical performance, among other things.
We cannot do this if we leave IT and informatics in a silo for someone else to deal with. That will only result in products that fail to work or even harm our patients.
In the report, we use the Non-adoption, Abandonment, Scale-up, Spread and Sustainability (NASSS) Framework to think about sources of complexity, in technology implementations, that clinical leaders will be familiar with. Often:
The illness is more complex than assumed, with challenging co-morbidities or socioeconomic associations that the technology cannot handle
The value proposition does not make sense for the organisations involved
Those organisations are under too much pressure or have limited capacity for innovation
We have unrealistic expectations of the patients, carers and clinicians who will actually use the system
The outside world can intervene with regulations or political realities that can wreck a project.
Clinical leaders must build consensus around a strategic direction, then establish the organisational structures to deliver it. We must create a culture of learning and apply a scientific approach to implementation. We must change behaviour and continually evaluate our progress. Perhaps most importantly, we must co-design all of this with our patients, colleagues and key stakeholders.
If we can pull this off, then we have the chance to transform our organisations into Learning Health Systems that capture data from practice, turn the data into knowledge and put that knowledge back into practice.
New clinical leadership roles, such as the Chief Clinical Information Officer, are a good start, but cannot be an excuse for others to step back. This must be part of every clinical leadership role. Traditional directorates like research and audit, quality improvement, library services, performance, training and others must join forces with informatics to make a reality of the Learning Health System.
You do not need to be technical expert. Most of the topics described above and illustrated in our framework below are bread and butter for clinical leaders. You already know more than you think, so please check out the report to find out even more.