FMLM Fellowship expanded to cover all healthcare leaders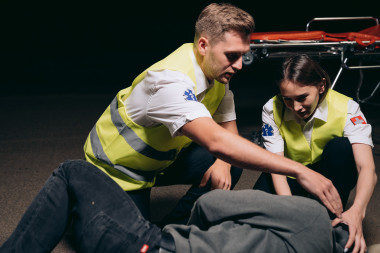 The Faculty of Medical Leadership and Management has announced the creation of a new category of FMLM Fellowship that will cater to non-doctors and dentists who wish to accredit their healthcare leadership and management experience.
The move represents a significant step for FMLM, established in 2011 by the Academy of Medical Royal Colleges, that will expand the availability of FMLM Fellowship accreditation to all healthcare professionals.
FMLM Collaborative Fellowship will be awarded after a portfolio examination, conducted to the same rigorous level as other FMLM Fellowship awards, and allows holders of the award to use CFFMLM post-nominals and to contribute more extensively in the governance and operations of the Faculty.
Assessment will be conducted by an independent panel, with the oversight of the FMLM Chair Prof Mayur Lakhani, after the submission of reflections, experience and a leadership 360 by the proposed candidate.
Dr Paul Evans, FMLM Medical Director and Interim Chief Executive, said:
"This is an important step for FMLM as we look to greatly increase our reach and fulfill our objective to improve patient care through better leadership. The need to work across clinical and non-clinical disciplines in order to achieve effective outcomes has always been apparent, but the growth of integrated systems, our own experience working with frontline organisations, and the expansion of our clinical fellow schemes to include all clinical disciplines have all contributed to this decision.
"We remain a primarily medical and dental led organisation, but the establishment of FMLM Collaborative Fellowship allows us to reach across the aisle and role-model the collaboration that we know is needed to improve patient care in an equitable and sustainable fashion."
If you are interested in becoming an FMLM Collaborative Fellow, or would like to know more, please email fellowship [at] fmlm [dot] ac [dot] uk.